Instant Pot Crack Chicken Spinach Soup Recipe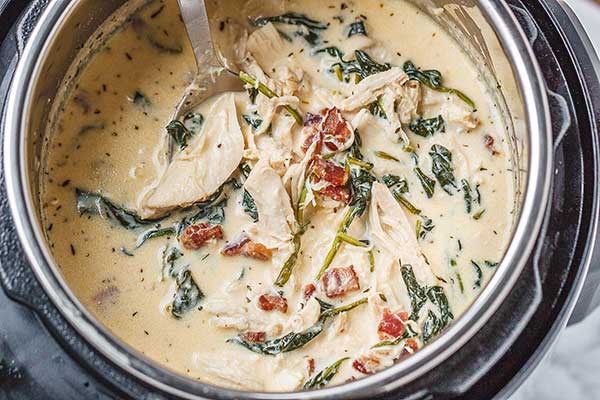 This dish is PACKED with flavors and so easy and quick to prepare! Your family is going to absolutely LOVE this recipe!
Check out the recipe and let me know if you make it. We always like to hear feedback from our readers.
Instant Pot Crack Chicken Spinach Soup Recipe