Delicious Taco Hot Dogs Recipe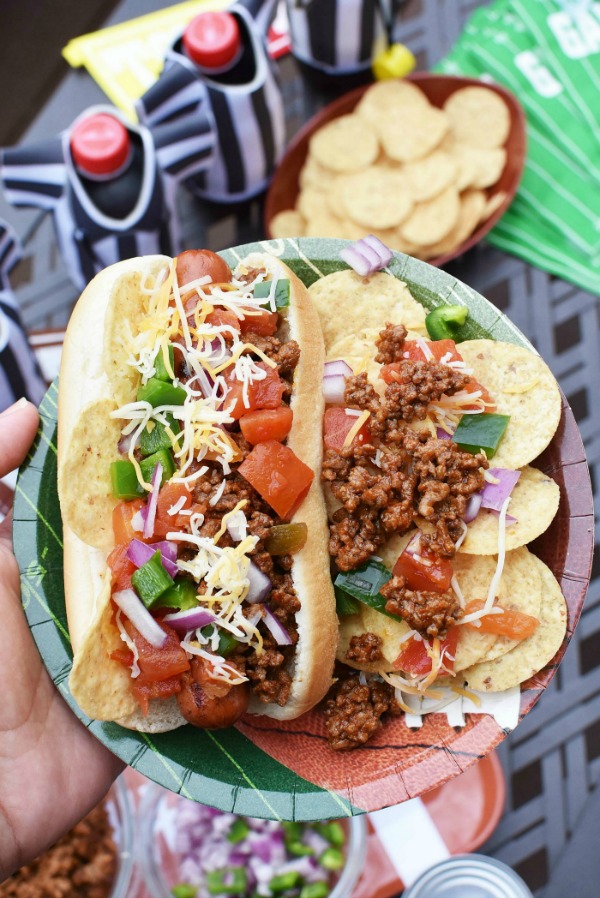 Welcome to the best of both worlds–have you ever tried a TACO Hot Dog? This recipe is a twist on Coney Island Hot Dogs with spicy flair! If you love tacos, and hot dogs you must at least try these once in your life!
I get it, its hot out and you don't want to turn on the oven. But, this dinner recipe feature minimal cooking! You could even do it all on the grill!!!