Southwest Wontons Recipe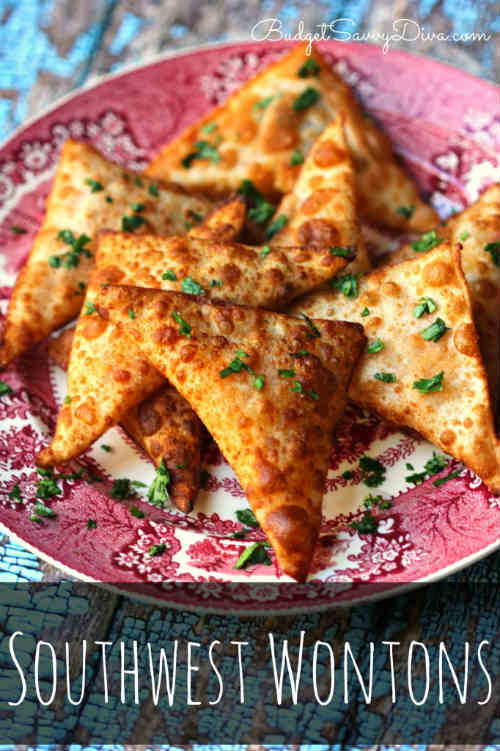 I loved the fact I was able to use so many ingredients that I already had in my cupboard ( corn, black beans, pepper, chili powder, salt and cumin)… I garnished the dish with a little cilantro.
Change family dinner up a bit tonight, and serve something unusual that will knock their socks off.
This recipe is easy to cook, and the recipe can be changed around to fit your family needs and preferences. For instance, I will add shredded chicken to mine.