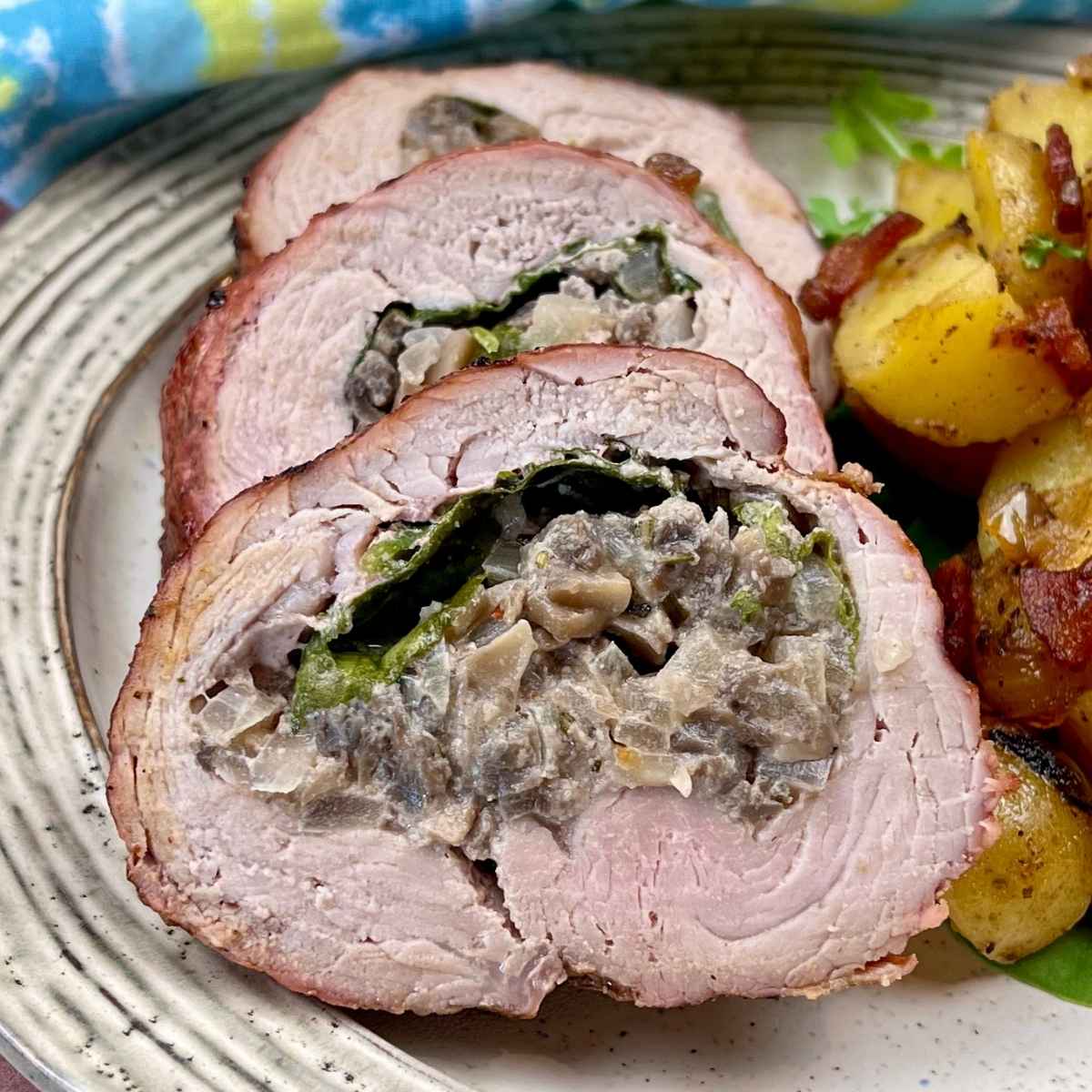 Grilled Stuffed Pork Tenderloin
Pork tenderloin is one of the easiest ways to create a meal for the family that looks fancy, but is super easy to make! This pork loin is stuffed with a mushroom goat cheese filling and then grilled over indirect heat and glazed with a barbecue sauce just before removing from the grill.
A great summertime recipe, Grilled Stuffed Pork Tenderloin will serve up to 6 people, is low carb and keto friendly, and is excellent served with your favorite low carb side dish.
Grilled Stuffed Pork Tenderloin