Pineapple Delight Recipe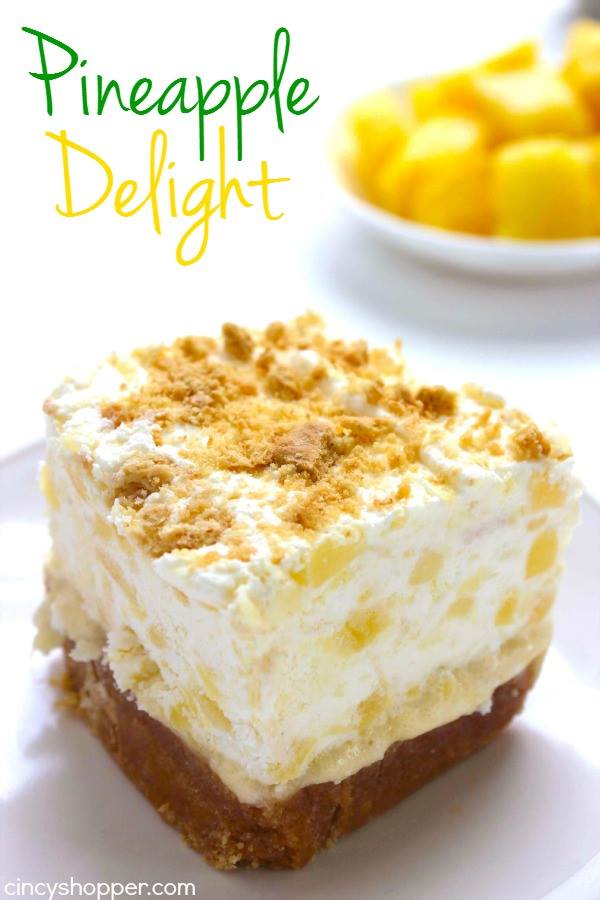 Pineapple Delight Recipe — This fabulous dessert has a buttery, crunchy crust, a creamy middle layer, and then it's topped with the fluffiest pineapple whipped cream layer! Every bite is a bit of heaven.
So, make some today and get ready for compliments! Be sure to let us know in the comments back on our FB page if you do.