Great Grandma's Pickled Beets Recipe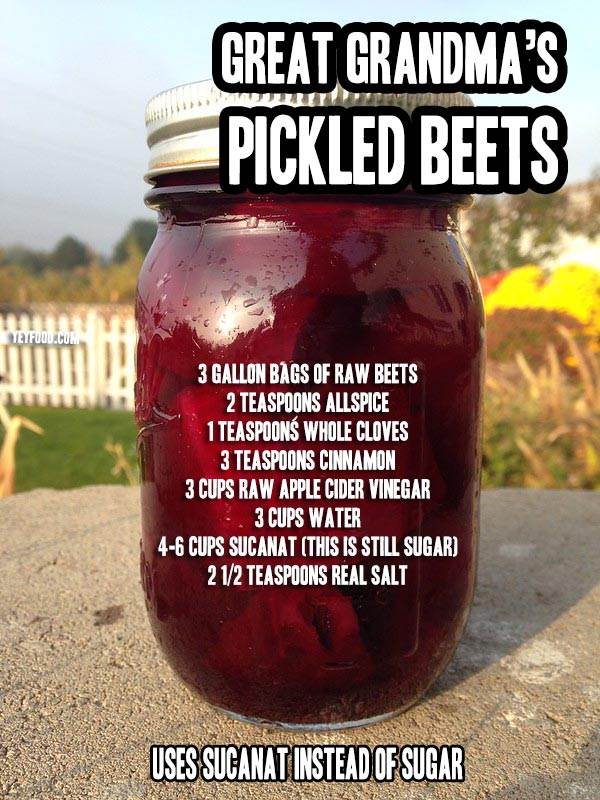 Beets are a superfood. They are loaded with nutrients, including potassium, betaine, magnesium, folate, and vitamin C. If that's not enough, beets are an excellent source of dietary nitrate that helps dilate blood vessels, lower blood pressure and increase energy levels.
Check out how to make the tastiest pickled beets. Once you make your own, you WILL NOT go back to store bought beets again!
Great Grandma's Pickled Beets Recipe