Homemade Cold Packed Pickled Peppers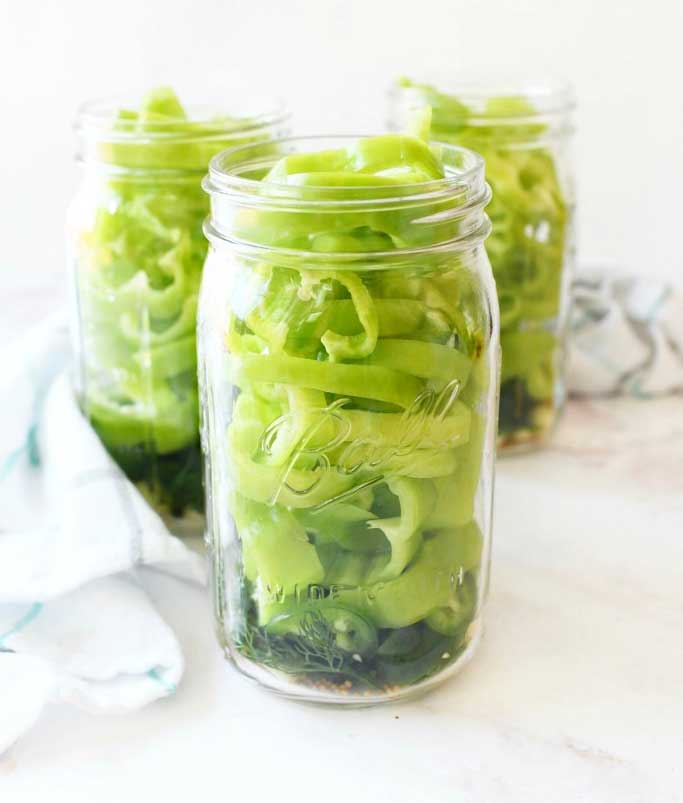 These cold-packed, refrigerator peppers are super easy to make and have a gourmet flavor. They are perfect for sandwiches, salads, or a healthy snack. Ready in 2-3 weeks, these peppers are easy to prepare without any canning knowledge.
We love these peppers so much! They so so perfectly inside sandwiches or salads. Even eating them as a low-carb snack is perfect! Just make sure you DO NOT add too much salt-follow the directions carefully!
Homemade Cold Packed Pickled Peppers Recipe