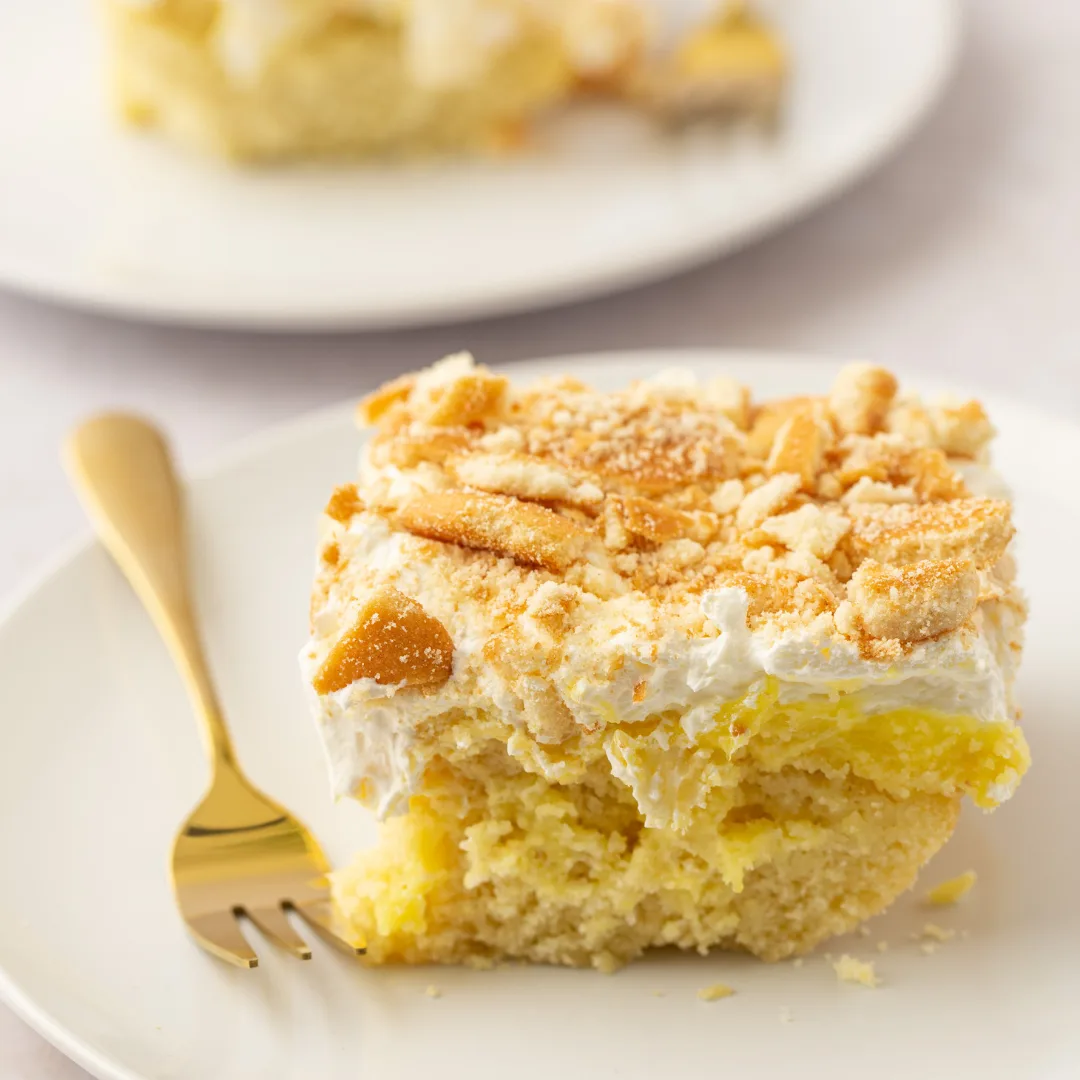 Calling all banana pudding lovers! This delicious gluten fee banana poke cake is perfect for sharing, everyone can enjoy this indulgent treat.
Our healthier banana pudding recipe is one of the most popular desserts that we share! It's tasty and simple just like this gluten free banana poke cake!
This banana pudding cake is very similar in flavor and the texture is similar as well. The pudding really allows this cake to stay super moist and flavorful.
Gluten Free Banana Poke Cake Recipe!