No-Bake Four-Layer Chocolate Dessert Recipe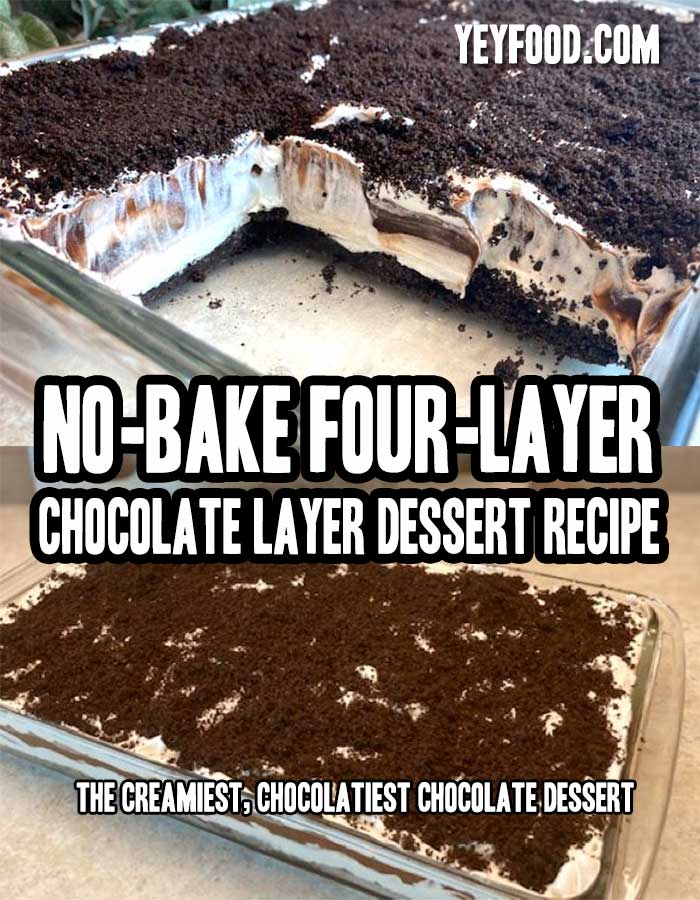 Someone you know will be crazy about this cool, creamy no-bake chocolate dessert. For some people, chocolate is a food group. We all know a person who honestly believes there's no such thing as too much chocolate.
For them, the creamiest, chocolatiest chocolate desserts are a sacrament. This recipe is for those people. I hope you try it soon!
No-Bake Four-Layer Chocolate Dessert Recipe