Oreo Poke Cake Recipe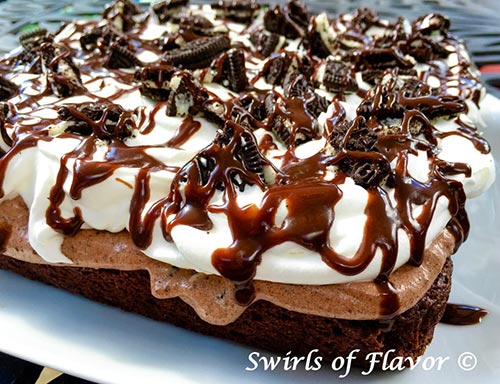 Our Oreo Poke Cake Recipe is an easy dessert recipe that's sure to be a hit at your next get together!
Bake up a homemade brownie and turn it into a poke cake! Poke holes and fill with some instant chocolate pudding. Stir crushed Oreo cookies into the rest of the chocolate pudding and spread over the top of the brownie. Now add a layer of whipped topping, more cookies and drizzle with fudge sauce and you have yourself an Oreo Poke Cake! Everyone will be asking for seconds when Oreo Poke Cake is served for dessert!