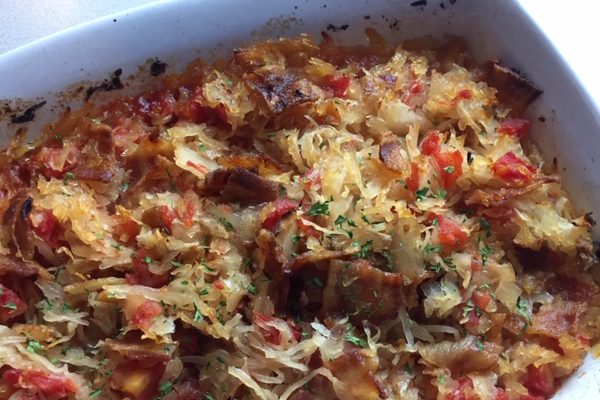 I found this recipe on a mini adventure on a cold, wet day in a tiny Nebraska town which calls itself "The Sausage Capitol of Nebraska."
The flavor is indescribably sweet, sour, salty and savory all at the same time! We all know the marriage of bacon and brown sugar is one made in heaven, right? Well I gotta tell ya that that the angels sang Handel's Hallelujah Chorus after my first bite. Don't knock it till you've tried it! It is Wunderbar!
German Sauerkraut Casserole with Bacon and Brown Sugar.