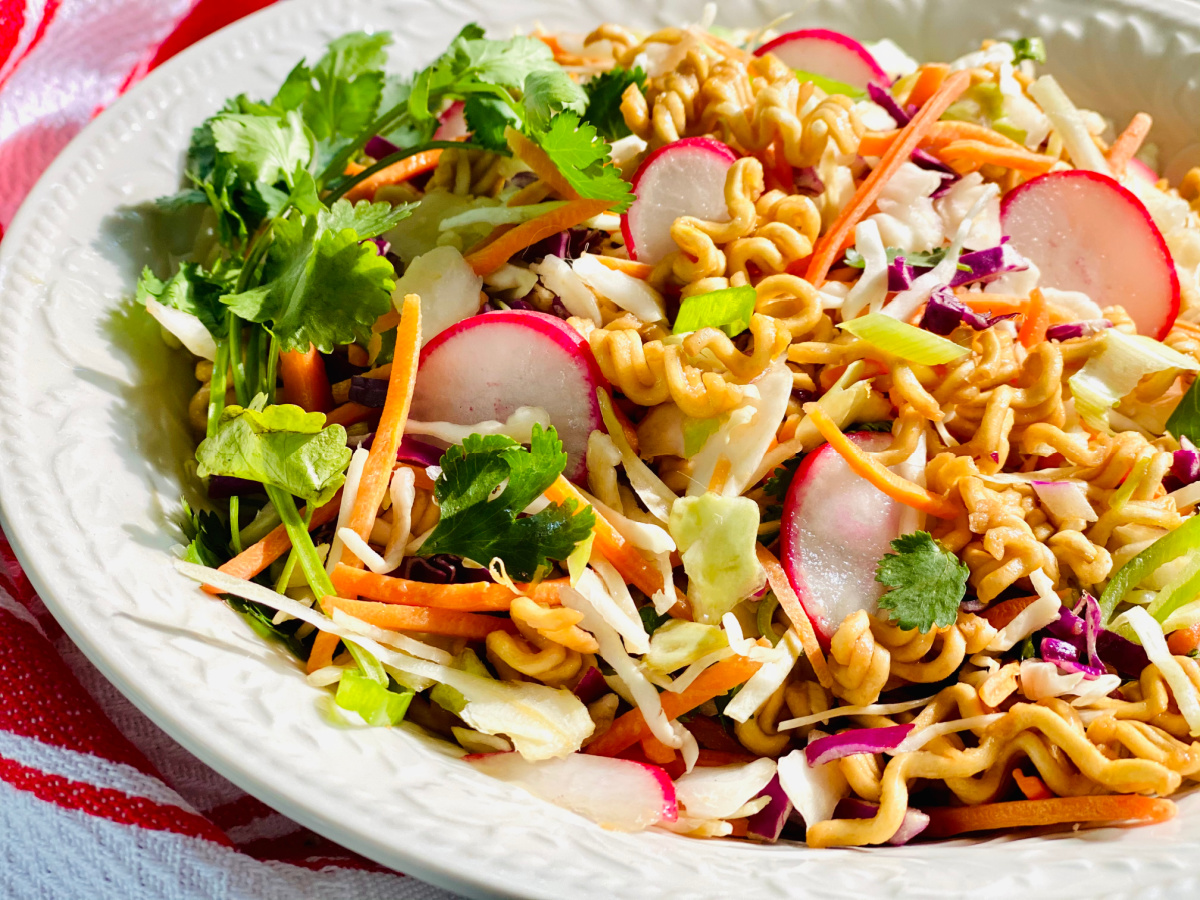 Ramen Pasta Salad
Ramen Pasta Salad is a no-cook pasta salad recipe. Ramen noodles need no cooking. The noodles soften in a delicious homemade sesame ginger dressing.
Once the noodles are tender and softened, stir in cole slaw mix, radishes, scallions and cilantro for an easy pasta salad.
This recipe is perfect for a summer side dish and helps to keep your kitchen cool with no cooking.
The flavored noodles, fresh vegetables and tender cilantro leaves transpire into an Asian inspired noodle salad that will make your taste buds dance!
Top with cooked chicken, beef or shrimp and turn this recipe into a main dish salad!