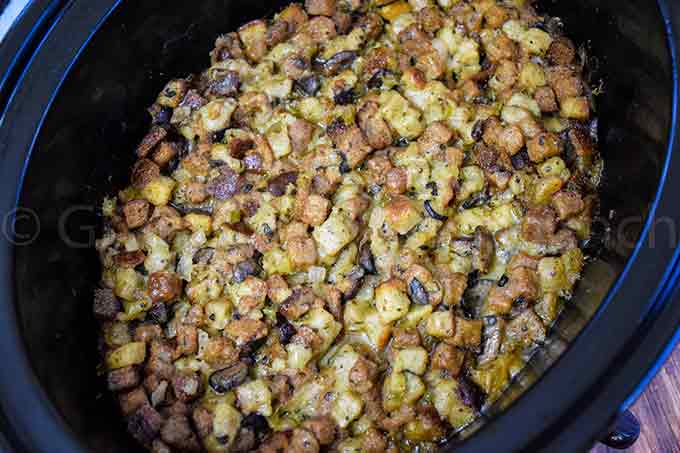 Mom's Crockpot Stuffing Recipe
If you're looking for a new and easier way to make stuffing for the holidays, then my mom's recipe for stuffing made in the crockpot is just what you need! Many people don't like to stuff the bird anymore, but want their stuffing (or dressing). This crockpot method is as easy as sauteing the veggies in butter, adding it to some dried bread cubes and stirring in some eggs and broth for moisture.
Mom's Crockpot Stuffing Recipe will get crisp around the edges where the crockpot is hottest and leaving the lid off the last 30 minutes prior to serving will also help crisp up the top some. If you have a hankering for stuffing and need room in the oven, this is a tried and true method to try!