Easy Roasted Asparagus With Lemon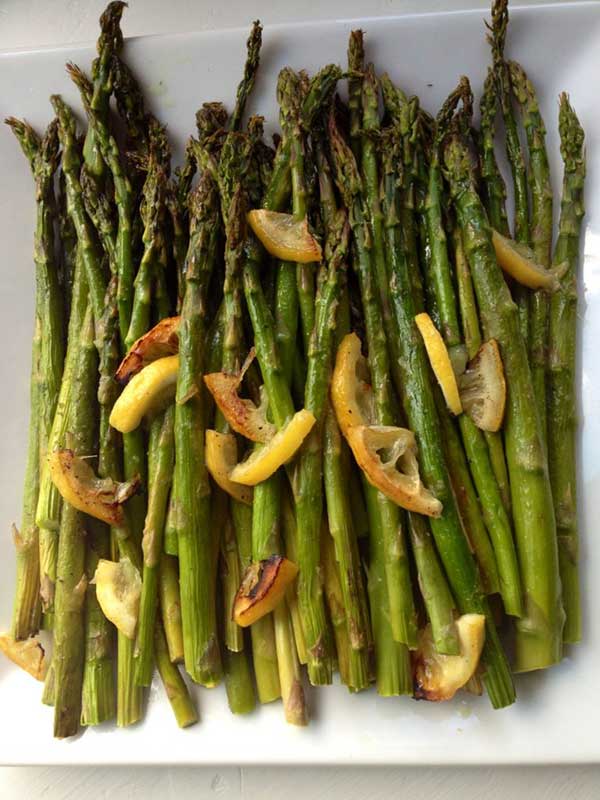 Just in time for your holiday menu, our Easy Roasted Asparagus With Lemon is a vegetable side dish recipe. This recipe is flavored with fresh lemon and a hint of garlic. Asparagus are roasted to perfection in just 20 minutes.
I'm always happy when I see bunches and bunches of gorgeous asparagus in the produce department. And I'm excited about this super easy asparagus recipe that you'll be proud to serve on your springtime holiday dinner table.
Easy Roasted Asparagus With Lemon