KAHLUA WACKY CAKE Recipe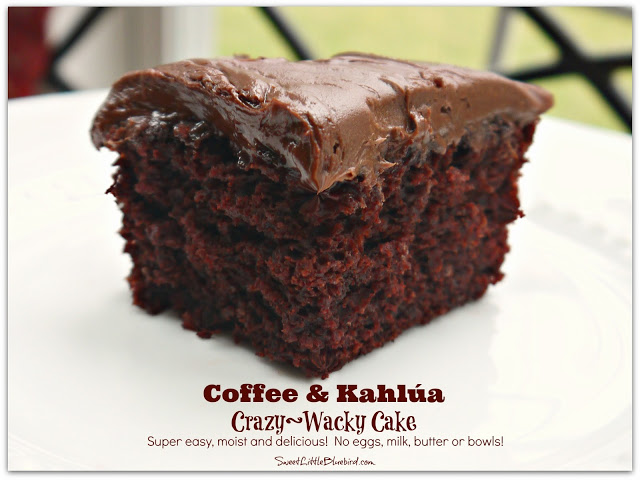 Are you looking for a yummy dessert that has no eggs, milk, butter or even uses bowls! This easy to make dessert is 100% for you!
It is moist and delicious. Simple to make, so good! Check out the recipe and let me know if you decide to make it too. I think you're going to LOVE it.