Quick & Delicious Beef Stew Recipe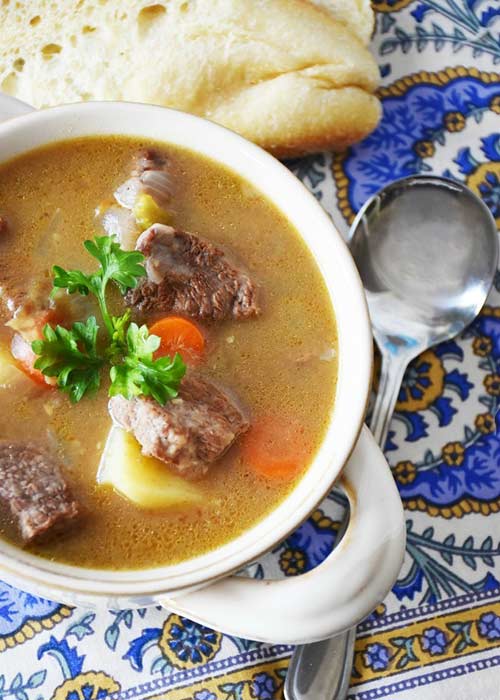 This beef stew is easy to make on the stove in a stockpot. It features a flavorful, pan-fried meat & sauteed veggies.
We have made this recipe a few times already this winter! This stew is the perfect comfort meal for cold weather days.
Quick & Delicious Beef Stew Recipe