Deep Fried S'mores Recipe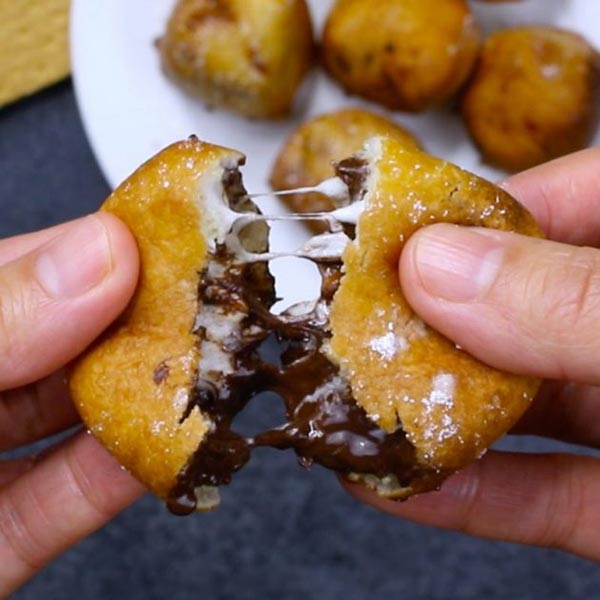 These Deep Fried S'mores are golden on the outside and fluffy inside with delicious graham cracker, chocolate and marshmallow flavors. They melt in your mouth with irresistible s'mores flavors!
OH MY GOODNESS. Make these deep fried s'mores today! I absolutely LOVED them. Check out the recipe and let me know if you make them too. I don't think you will be disappointed!