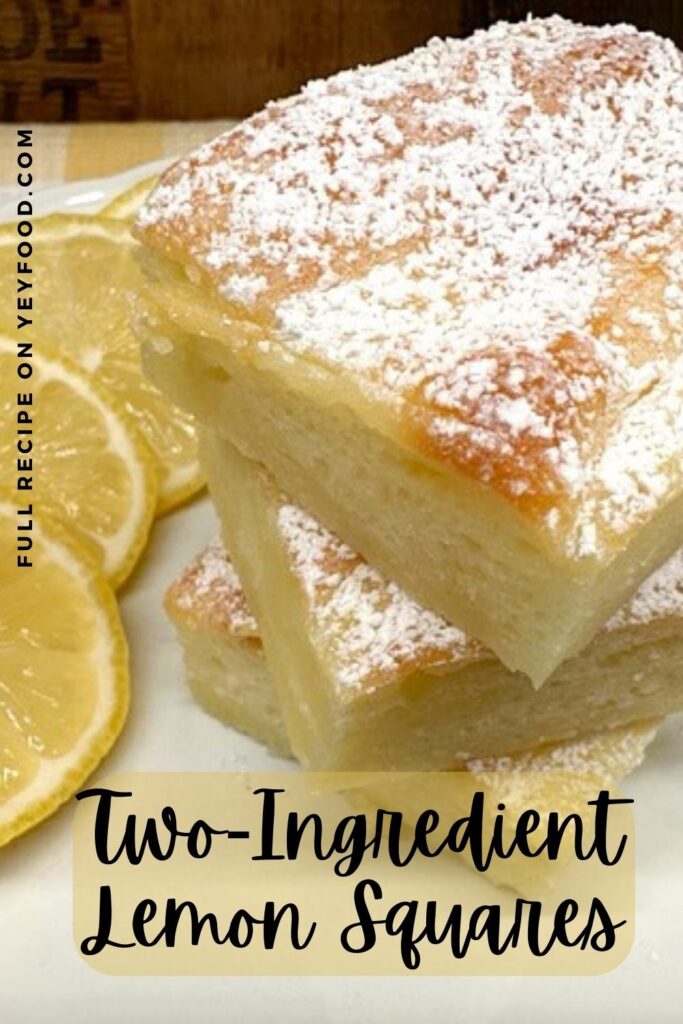 These lemon squares will remind you of a light and moist sponge cake. They'd be perfect after a heavy meal and delightful topped with fresh berries and a dollop of whipped cream.
There's just something about the cheerful, sunny color of lemon desserts that makes you think of spring! Warmer days are coming, but here's some sunshine in a pan for you!
These lemon squares will make a great beginner's project if you have an aspiring young baker in your house! There's no measuring, and they're easy to put together! It only takes two ingredients! Encourage those youngsters in the kitchen; you may be raising the next great chef!
This is a perfect little dessert for spring!