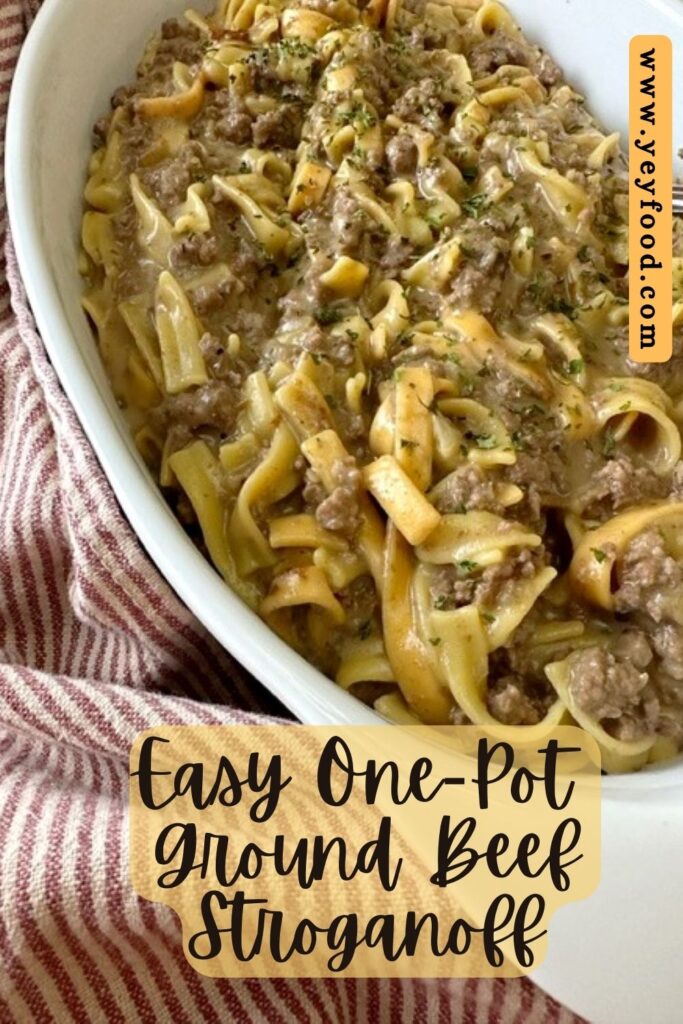 Ground beef stroganoff is one of the tastiest, most satisfying comfort foods. When you can make it in one pot without boiling the noodles separately, all of a sudden, it's weeknight-friendly. No extra pot to wash!
One of my best friends in the kitchen is a ten-inch non-stick T-fal skillet with a tight-fitting lid. It is the perfect size for making up to four or six servings. It is ideal when I want to do one-pot recipes with pasta or rice. Now I need a larger one to use when more of the family gathers!
In this recipe, the noodles cook right in the sauce, becoming nice and tender with sticking together. When the pasta cooks this way, the starch from the noodles thickens the sauce perfectly, and there is never a worry about the sour cream curdling; it's almost magic!
Easy One-Pot Ground Beef Stroganoff