Super Soft & Fluffy Vanilla Cupcakes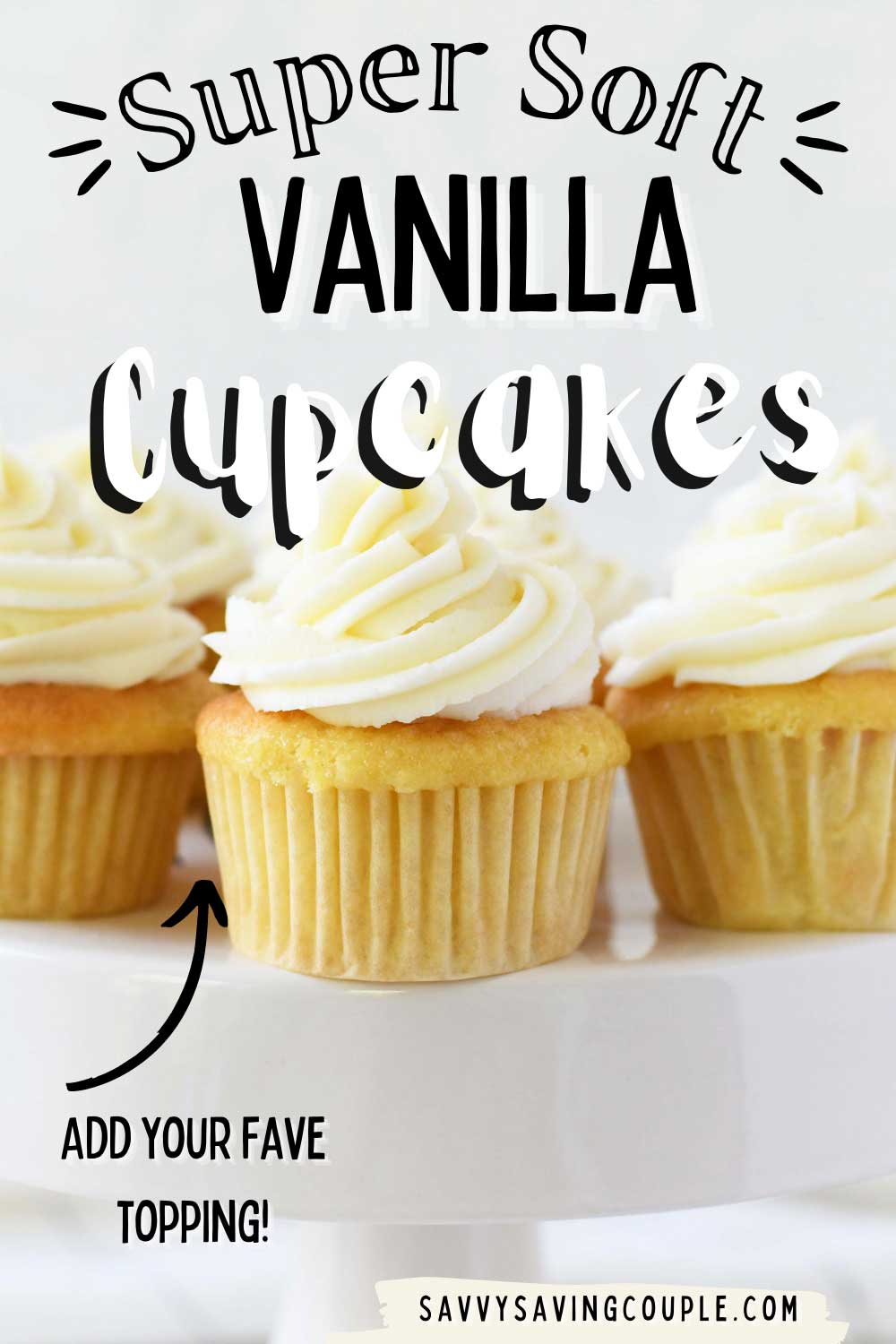 Looking for a delicious cupcake recipe that features French Vanilla Cake Mix plus some other delicious add-ins you have in your pantry? If so, this is hands-down the best cake or cupcake-base recipe I've concocted! The cupcakes are so fluffy, so moist, and are way better than the bakery or plain old box mix.
We topped ours with cannoli filling, but you can use vanilla frosting, or whatever you may prefer. This recipe is for the base.
Super Soft & Fluffy Vanilla Cupcakes Recipe