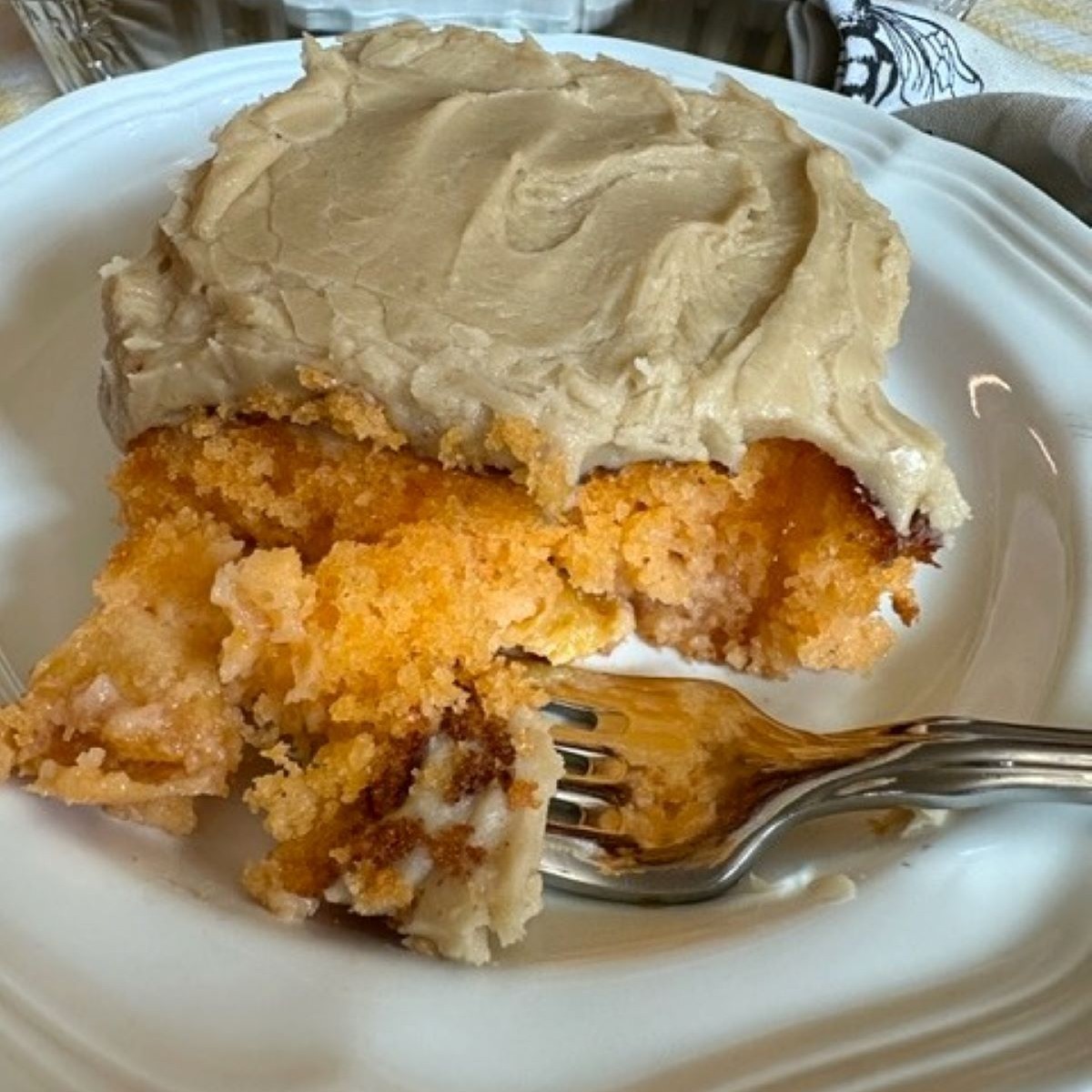 A delicious peach cake recipe that starts with a yellow cake mix, jello, and frozen peaches. It is incredibly simple to make! You can use a one-pound bag of "store-bought" frozen peaches or your home-frozen peaches.
The cake is so easy to put together that you can have it in the oven in minutes. Why not splurge on a fabulous homemade caramel buttercream frosting to top it? It's a simple two-step recipe, but it only takes a few ingredients and not much time at all. I don't think I've ever tasted frosting as good as this one!
In the process of making this cake, I made a mistake and accidentally created a Fuzzy Naval Cake recipe that turned out delicious! See how in the post!
And hang on to the frosting recipe! I baked a pumpkin cake and used this caramel buttercream recipe a few days later, and it is absolutely decadent!
Amazing Peach Cake With Caramel Buttercream Frosting