Blueberry Cream Puffs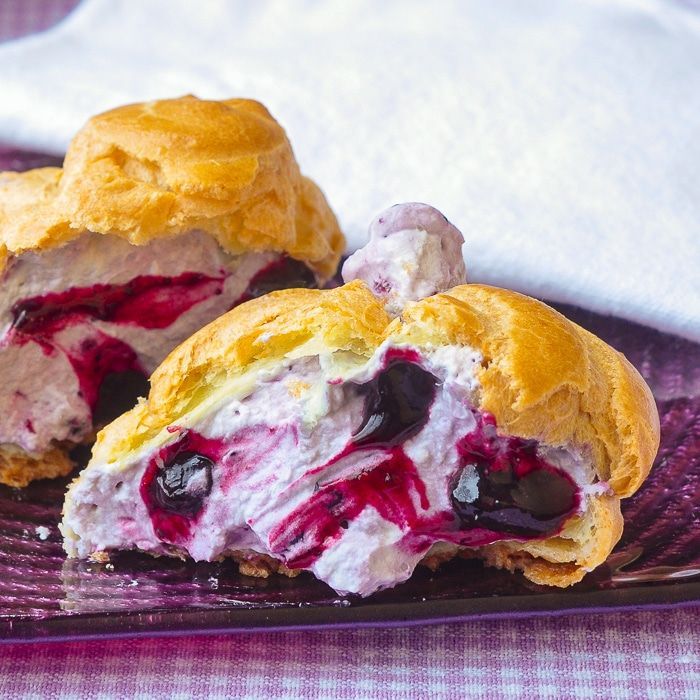 Blueberry Cream Puffs. An easy, luscious blueberry compote is swirled into vanilla whipped cream and liberally stuffed into crispy choux pastry shells.
These cream puffs are one of the easiest and tastiest desserts you can make. Even the kids can make these and be proud. Check out the recipe and be sure to let us know if you decide to make them too!