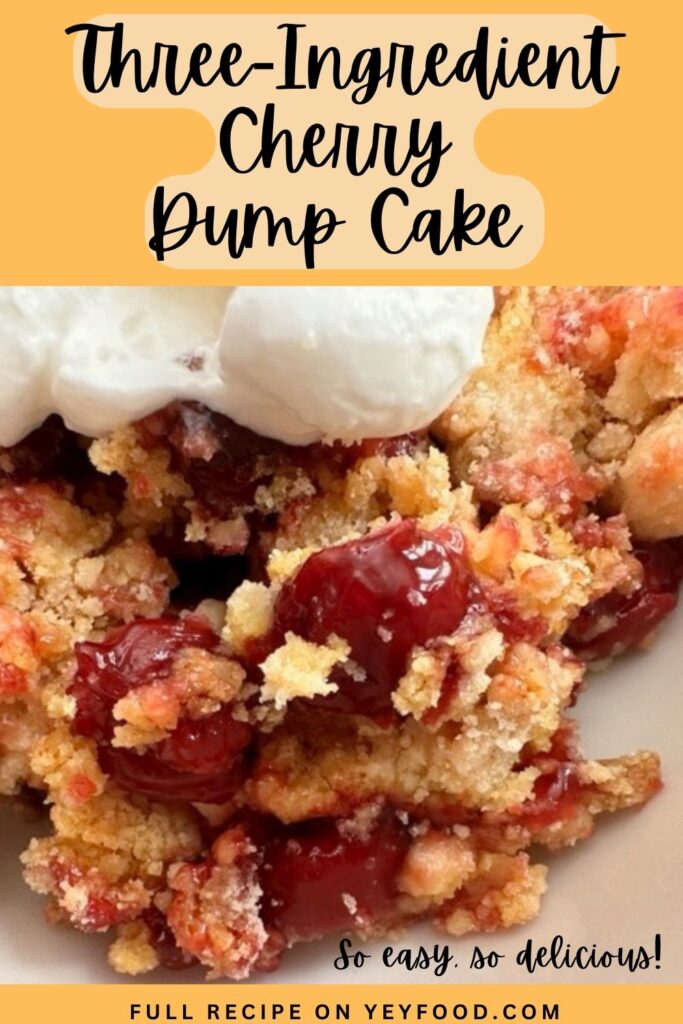 Try this small-batch three-ingredient cherry dump cake when you need a quick, easy dessert that tastes great! Many recipes like this make twelve of fifteen servings. A couple or a small family doesn't need such a big pan full.
Make this recipe in a nine-inch square baking dish or pie plate. All of them have about the same capacity, so you have options! I made mine in my favorite old eleven-by-seven-inch Pyrex baking dish.
I think "Dump Cake" is an unfortunate name for something that tastes this good, but it's descriptive! Just dump everything in a pan and bake! Our favorite fruit pie is cherry, so cherry pie filling was our top choice for making a dump cake.
You only need three ingredients to make this yummy dessert; a yellow cake mix, a can of cherry pie filling, and butter. All of them are shelf stable, so you can stash the things you need in the cupboard and fridge and make this dessert at the drop of a hat!
Please don't cut this cake into tidy squares. Spoon it into a bowl while it's still warm, and top it with a scoop of vanilla ice cream, melting into all the crumbly, buttery nooks and crannies! It tastes great with whipped cream, too!
Small Batch Cherry Dump Cake Recipe