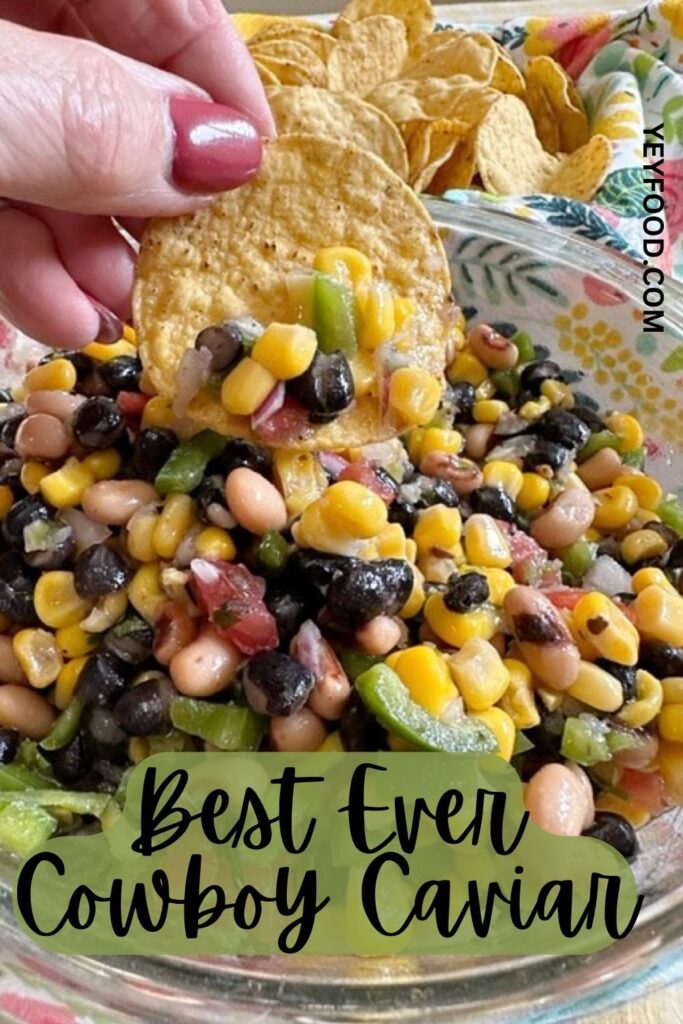 Delicious, beautiful cowboy caviar is a great option for folks looking for a healthier snack! It's full of fiber, protein, and vitamins and has no heavy, unhealthy ingredients you might find in other dips and appetizers.
What is cowboy caviar, you ask? It is a beautiful, delicious, and inexpensive bowl full of veggie goodness in a tangy marinade of red wine vinegar, lime juice, garlic, jalapeno, and cilantro. It's easy to make, too!
Cowboy caviar, or Texas caviar as it is sometimes called, is healthy, not heavy, and filling. It looks amazing with all the fresh, colorful vegetables and is not too hot or spicy, even for wimpy born-to-be-mild tastebuds like mine.
Serve it with sturdy tortilla chips, and watch the bowl empty before your eyes!
If you want to spice it up, you sure can! Cowboy caviar is as bold and spicy as you want, so feel free to turn up the heat! Add more onion, jalapenos, or chili powder if that's your jam!