Creamy Brussels Sprouts With Bacon Recipe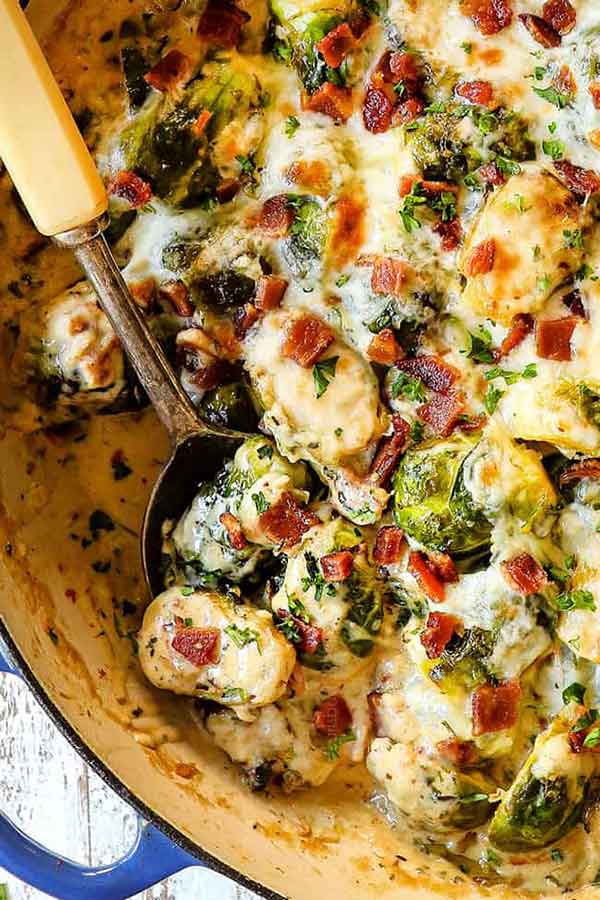 They are a creamy, cheesy, garlic lovers dream and will have even sworn Brussels sprouts haters licking their plates – plus this recipe is gluten free, low carb and keto! 
I am not a lover of brussel sprouts but I am going to give this recipe a go. I am hoping this dish turns me into a lover of the beloved brussel!
Creamy Brussels Sprouts With Bacon Recipe