Pork Chops with Dijon Cream Sauce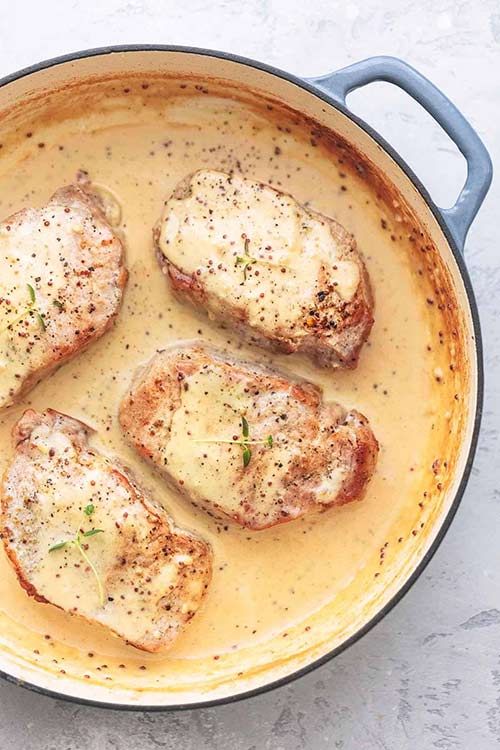 Oh boy, I am so happy I made this dish. I usually don't eat pork, only because I prefer chicken and beef. My supermarket ran out of the later so I decided to make a pork chop meal.
The chops are thick and juicy and smothered in a garlicky dijon sauce that will make you think twice about ever eating beef or chicken again!
Pork Chops with Dijon Cream Sauce