Crab Pasta Salad Recipe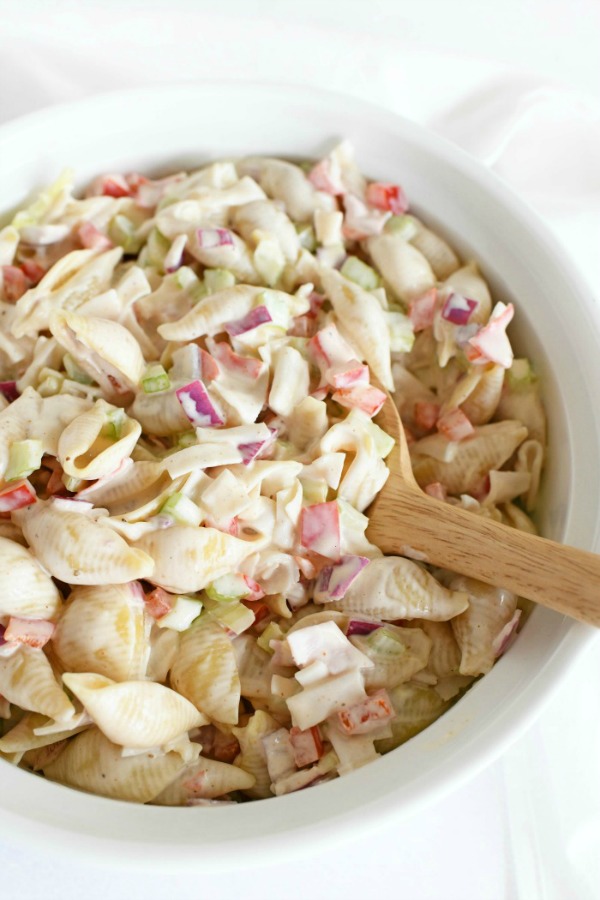 CRAB PASTA SALAD? Yes, PLEASE! If you love seafood salad, this cold pasta salad is for you! Made with inexpensive ingredients, this pasta salad can be eaten as a side or main dish.
This seafood crab pasta salad is best served chilled and is an ideal BBQ side dish, or potluck salad recipe idea.