Coleslaw Pasta Salad Recipe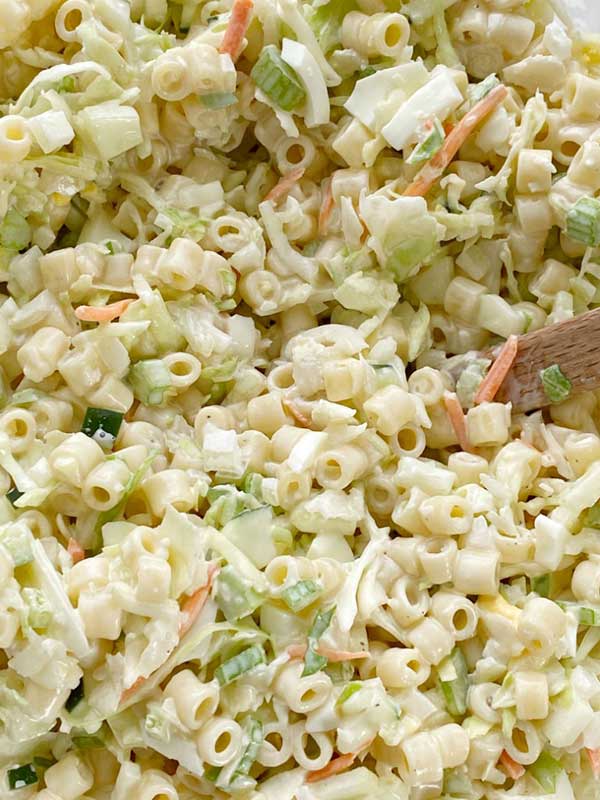 My family absolutely LOVED this pasta salad. I was lucky enough to have all the ingredients on hand. If you don't this meal is a very cheap meal to make.
This Coleslaw Pasta Salad is a fun twist to traditional pasta salad. Check out the recipe and let me know if you decide to make it!