Cinnamon Roll Apple Pie Recipe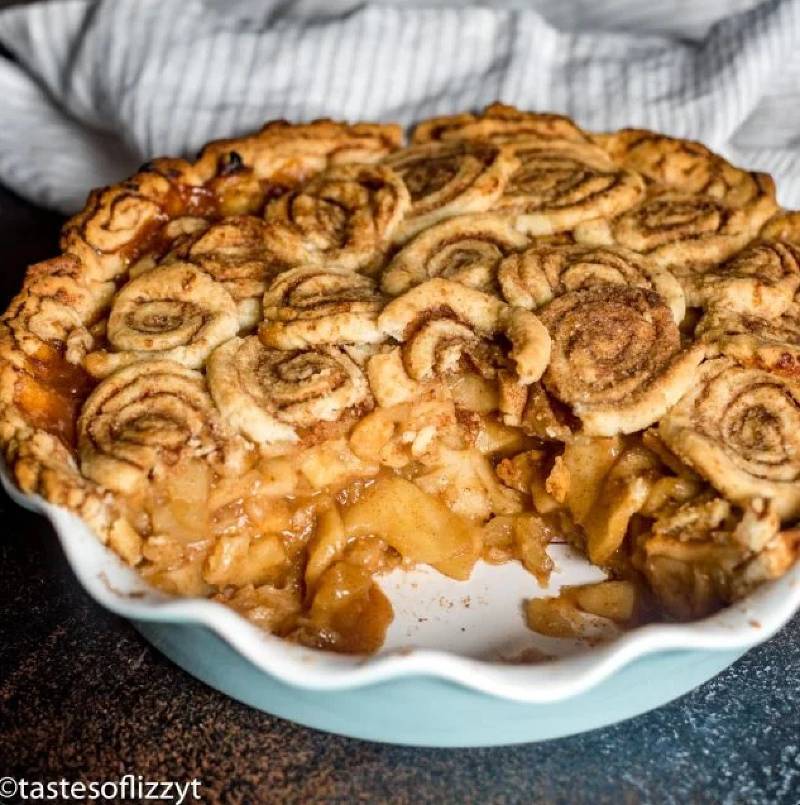 I think I am going to blow your mind and tastebuds with this recipe!!! Cinnamon Roll Apple Pie. Just look at that crust!
I have mine in the oven as I write out this blog post! Check out the recipe and be sure to let us know back over on our FB page if you decide to make this pie too. The smells that are coming out of my oven right now are AMAZING!!!!
Cinnamon Roll Apple Pie Recipe