Air Fryer Apple Cinnamon Crescent Rolls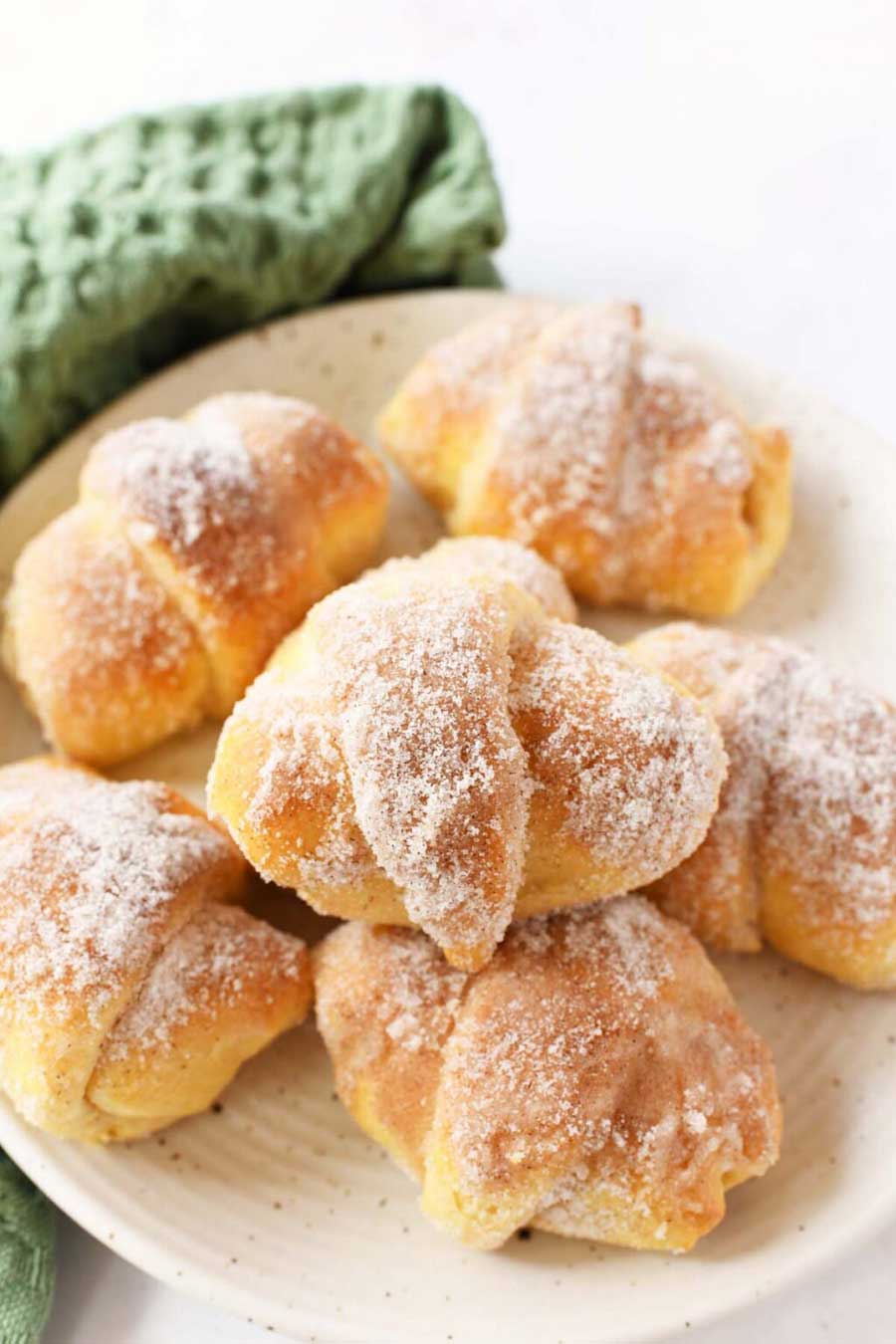 If you are looking for a quick and easy dessert recipe, this one is perfect! Crescent apple rolls with cinnamon sugar will take just a few minutes to put together. Featuring store-bought crescent dough, freshly fried apples, and a buttery cinnamon and sugar coating, these treats can be air fried or baked in the oven for the perfect treat!
These were so easy and yummy! You have got to make them!
Air Fryer Apple Cinnamon Crescent Rolls Recipe