Chunky Buffalo Chicken Salad Recipe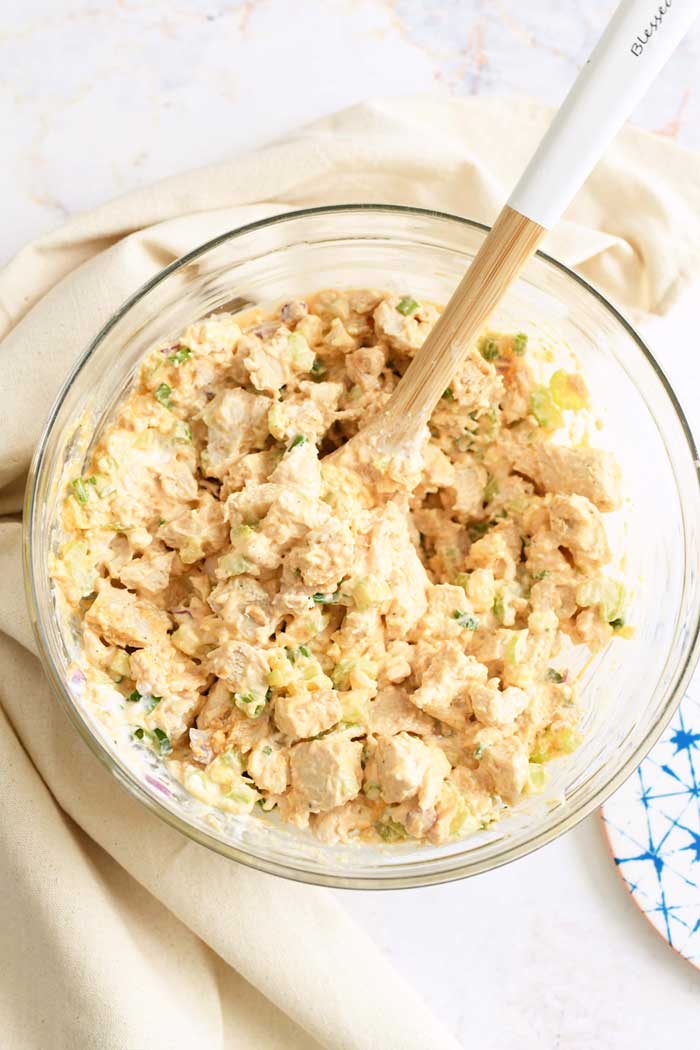 Want to make the easiest and tastiest Buffalo Chicken Salad? If so, we have a TASTY recipe for you that our family loves.
Cooked and cubed white meat chicken is tossed with green onion, celery, red onion, buffalo wing sauce, sour cream, and light mayonnaise.
We love to serve this on toasted bread, or even on baked nachos because it is that good! You have got to try it at least once because chances are you'll love it.
Chunky Buffalo Chicken Salad Recipe