CHEESY RIGATONI SKILLET WITH MUSHROOMS AND SPINACH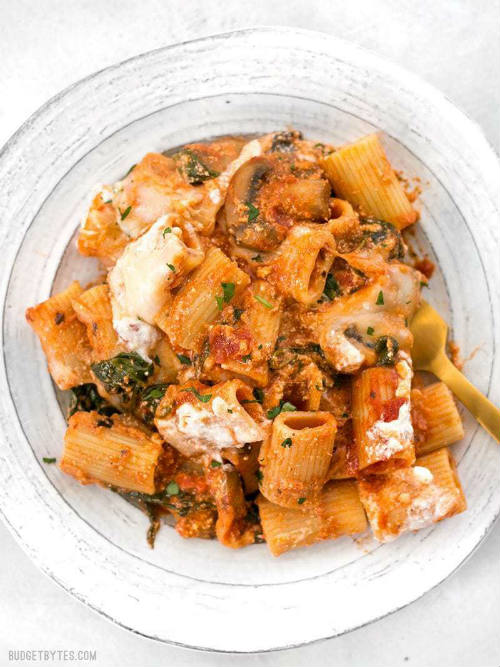 Cheesy rigatoni skillet with mushrooms and spinach combines healthy ingredients with the hearty comfort of pasta. It is also an effortless option for a quick meal at home.
Italian night will be a great hit with this tempting pasta dish! Invite over your entire family to enjoy it with you!
CHEESY RIGATONI SKILLET WITH MUSHROOMS AND SPINACH