Cherry Angel Food Cake Recipe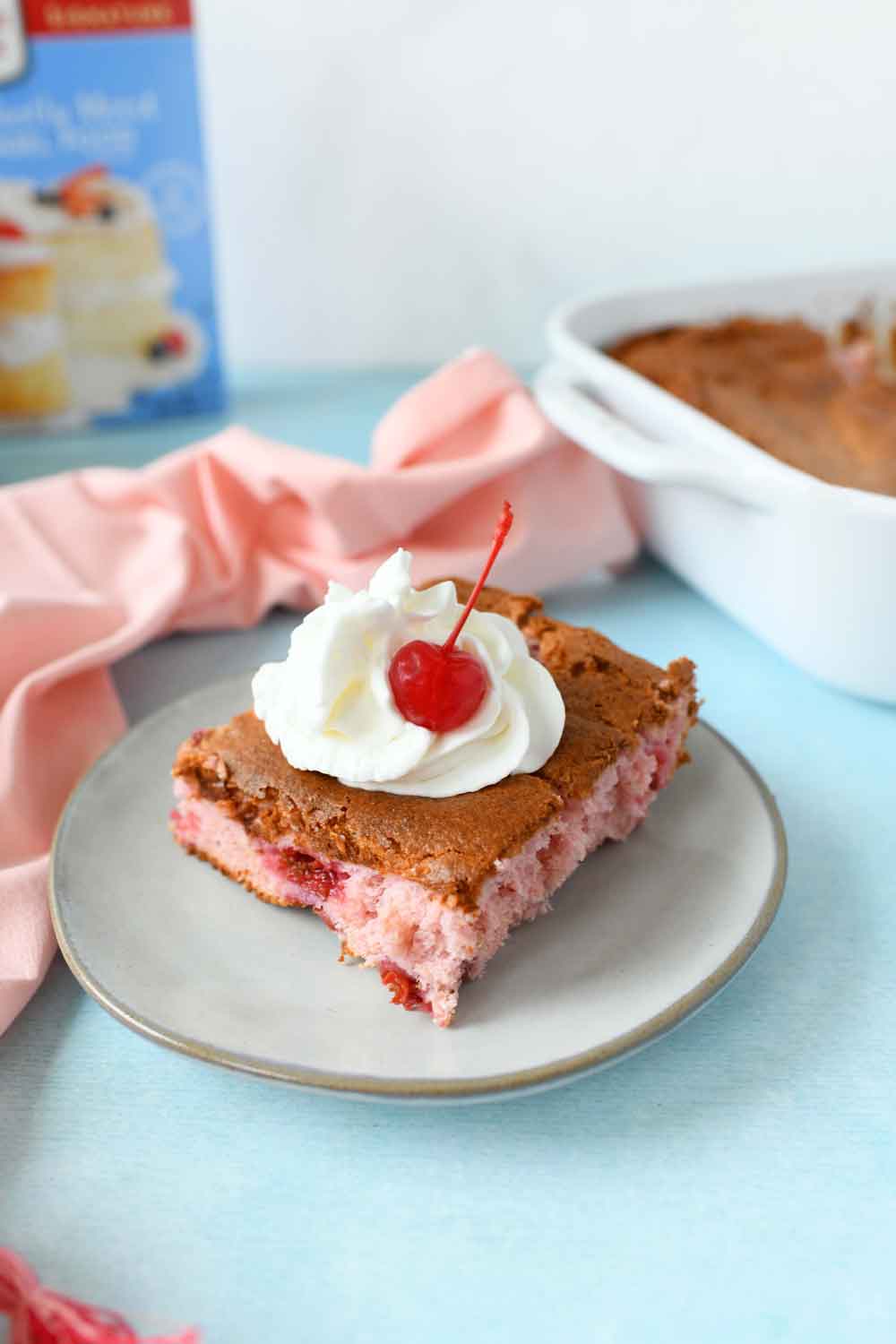 2 Ingredient Cherry Angel Food Cake comes together with just 2 ingredient items. You won't need eggs, water, oil, or anything but cherry pie filling, and Angel food cake to bake this up. It is a perfect summertime cake that you have to make to experience! This fluffy, cherry cake is loaded with moist cherry chunks and can be made in a 9 x 13 cake pan, or a Bundt pan.
We made this in a 9 x 13 pan and the family loved it! It was so tasty and had the perfect sweetness & texture. Not your average super fluffy cake, but so good for what it is! Very light & refreshing!