Cheesy Ham & Potato Quiche Recipe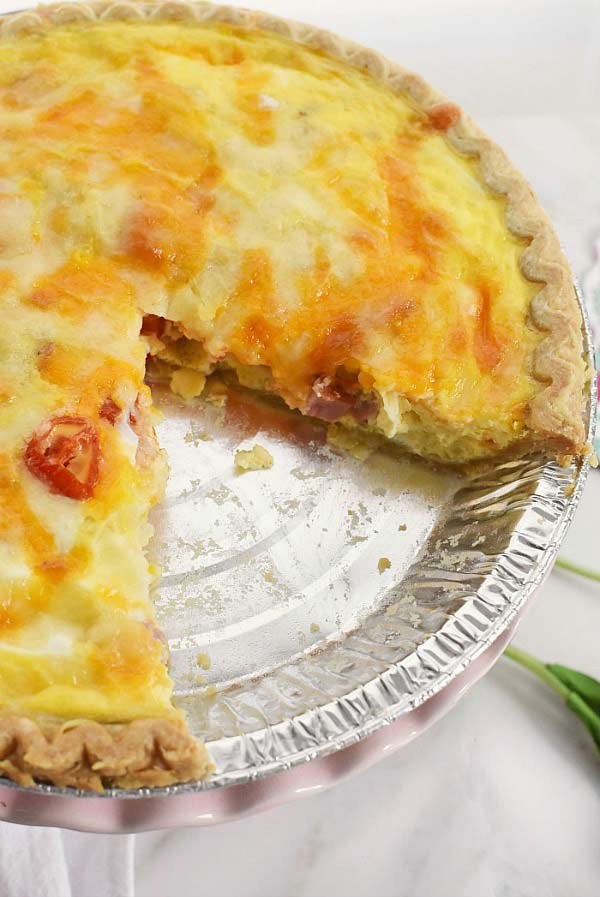 The perfect recipe for leftovers, this Ham & Potato Cheesy Quiche includes cooked potato, ham chunks, onion, and cheese.
It is so flavor-packed and quick to bake up anytime of the day. We used pre-made pie dough for a nice shortcut making this the perfect way to use ham leftovers.
We tried this and the whole family loved it! It was nice to be able to use up some of our baked potatoes and baked ham!
Cheesy Ham & Potato Quiche Recipe