Air Fried Hamburgers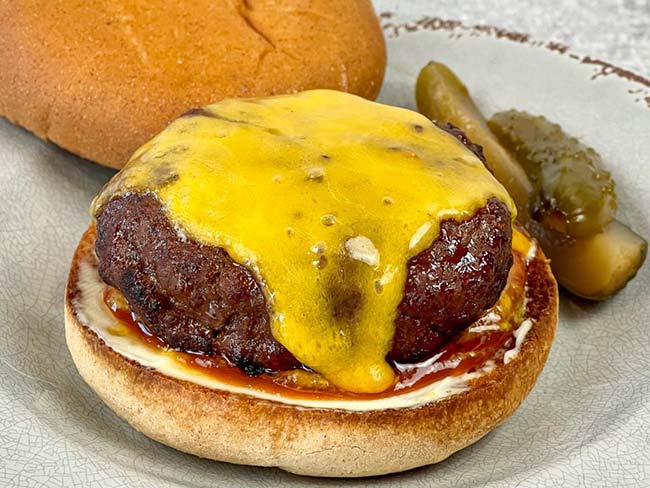 Air Fried Hamburgers come out perfectly cooked with the most flavor and are great with or without cheese! They are ready in minutes and make an excellent quick lunch or dinner. Just add a side of fries or Classic Potato Salad.
This recipe is so easy and can be made with fresh or frozen ground beef. Just add a few extra minutes when using frozen meat.