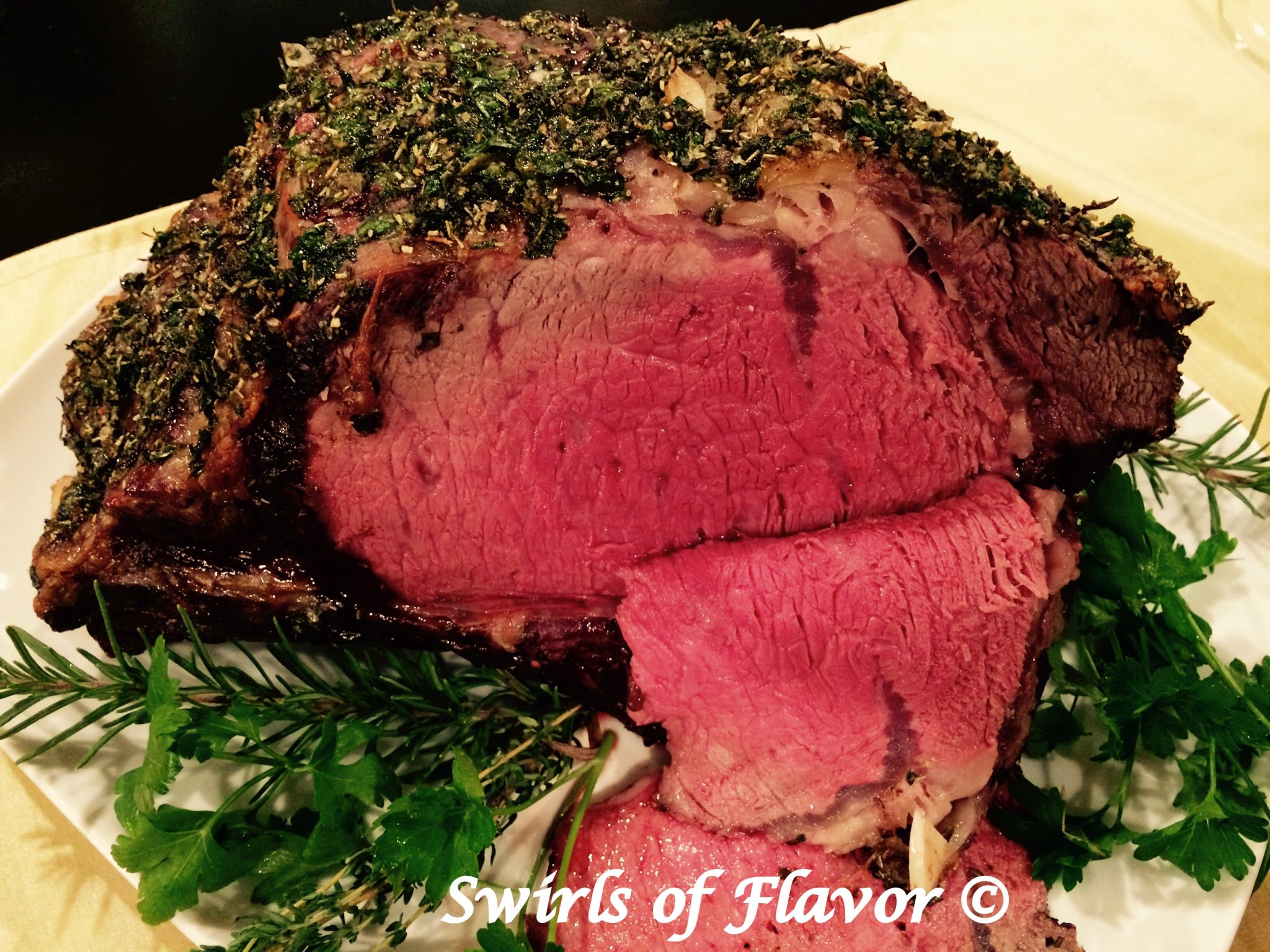 Rib Roast With Fresh Herbs
Garlic Prime Rib With Fresh Herbs is guaranteed to be the star at your holiday table!
Smothered with fresh herbs, this garlic studded beef rib roast is brimming with fresh flavor and sweet roasted garlic.
Our beef rib roast recipe is easy to make, just season, roast and serve!
Fresh herbs lend a savory gourmet flavor along with fresh garlic that takes on sweet notes as it roasts. Horseradish adds an exra punch of flavor as it roasts.
Our herb crusted beef rib roast will impress everyone and you will be transported to a heavenly place with each melt-in-your-mouth bite!
Roasted Garlic Rib Roast With Fresh Herbs