Cheesy Beef Macaroni – A One Pot Meal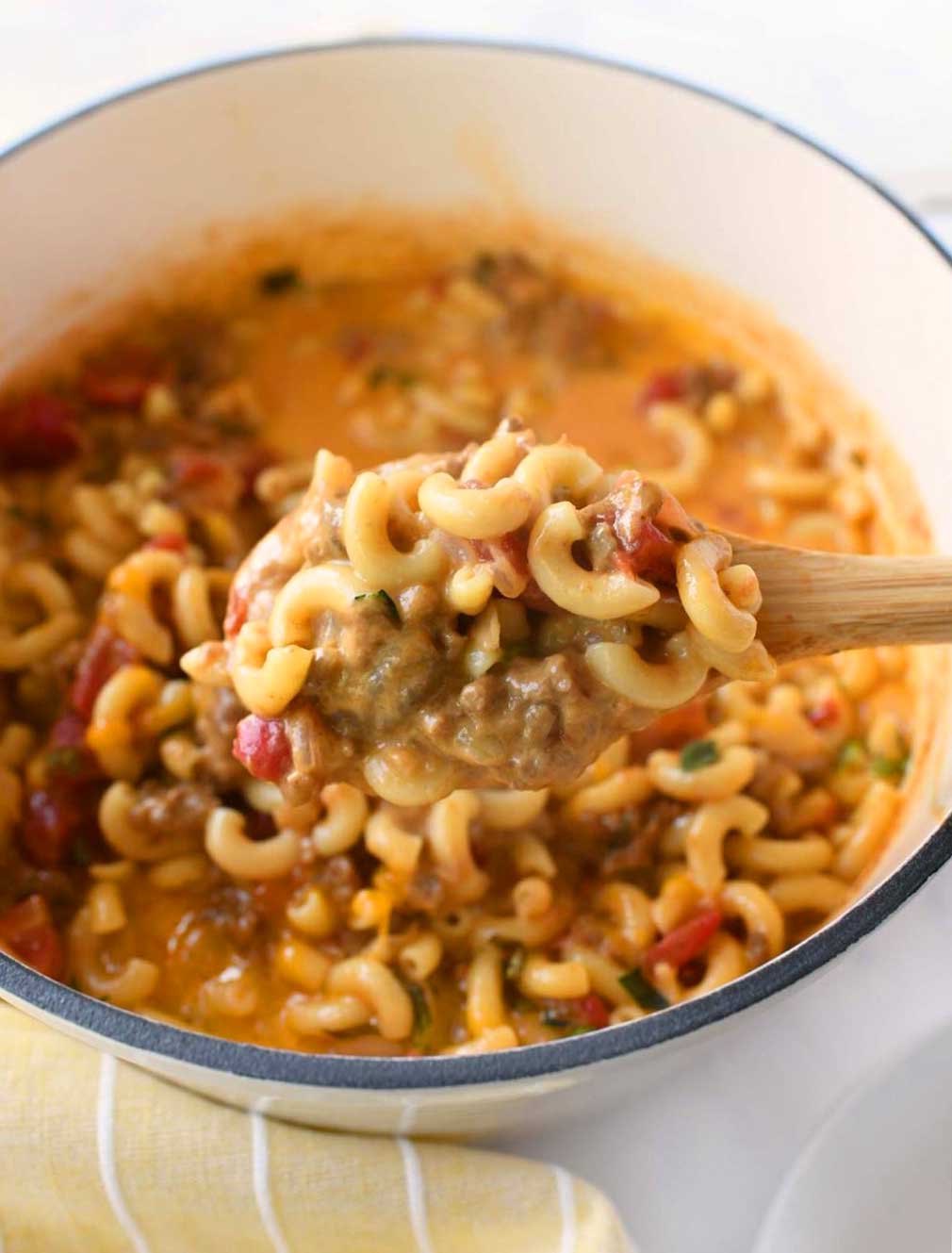 This cheesy beef macaroni one-pot meal is a hearty and satisfying dish that can be made in under 30 minutes. Tender beef, sautéed onion, tomato, and spices are simmered with macaroni and lots of cheese!
The best part about this dish? It's all cooked in one pan! This dish has all the flavors of your favorite comfort foods in an easy-to-eat format. Plus, it's perfect for feeding a large family or party guests with ease.
Cheesy Beef Macaroni One Pot Meal