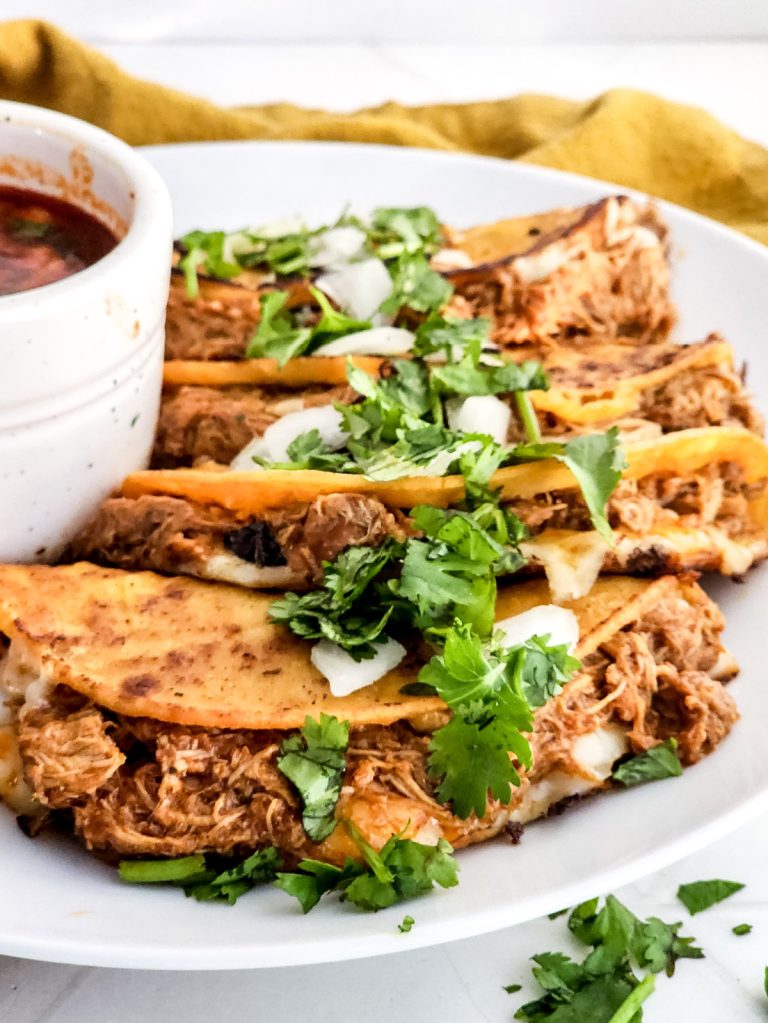 Birria Tacos With Chicken
Typically birria tacos are made with beef but these Birria Tacos are filled with flavorful chicken, onion and cheese.
Delicious for dinner or even as an appetizer. Serve them with the homemade dipping sauce. 
Sprinkle with fresh cilantro and serve with lime wedges for an explosion of flavors!