Cheesecake Zucchini Bread Recipe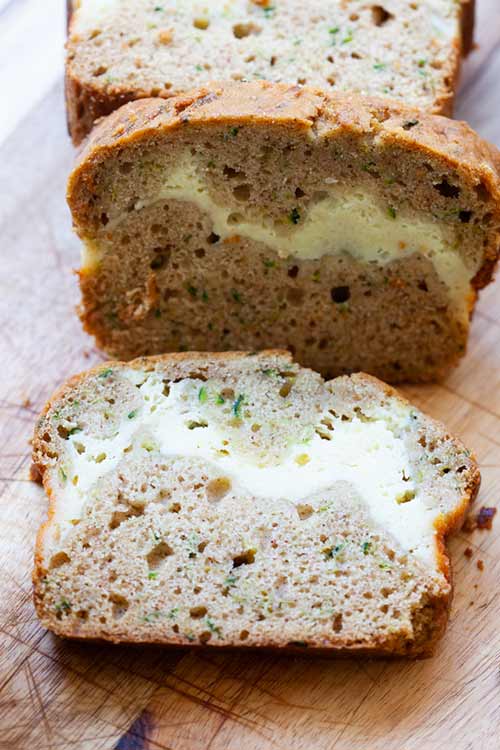 This zucchini bread recipe creates a tender quick bread with both savory and sweet flavors. A ribbon of rich cheesecake baked through the loaf makes this bread a special treat.
I have to admit, I was hesitant to make this, I am not a fan of zucchini, but I am so glad I did, the bread was so moist and delicious I will be making this again. The cheesecake was an added treat within the bread too.
Cheesecake Zucchini Bread Recipe