Carrot Cake With Orange Cream Cheese Frosting Recipe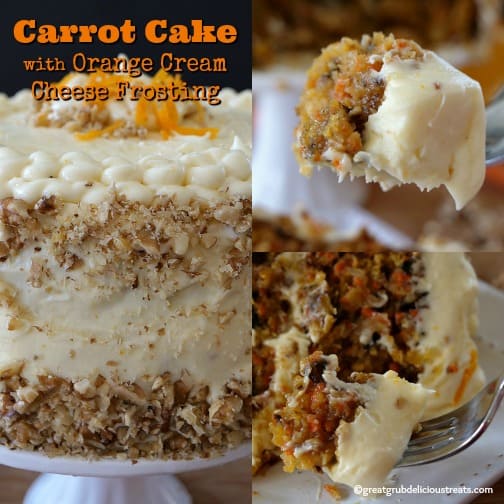 I have been looking for a new twist to carrot cake for years. I think I have found my new favorite!
Packed with the classic flavors of carrot cake with a delicious orange frosting makes this cake absolutely amazing and something new for your tastebuds!
Carrot Cake With Orange Cream Cheese Frosting Recipe