No Bake Triple Layer Pumpkin Pie Recipe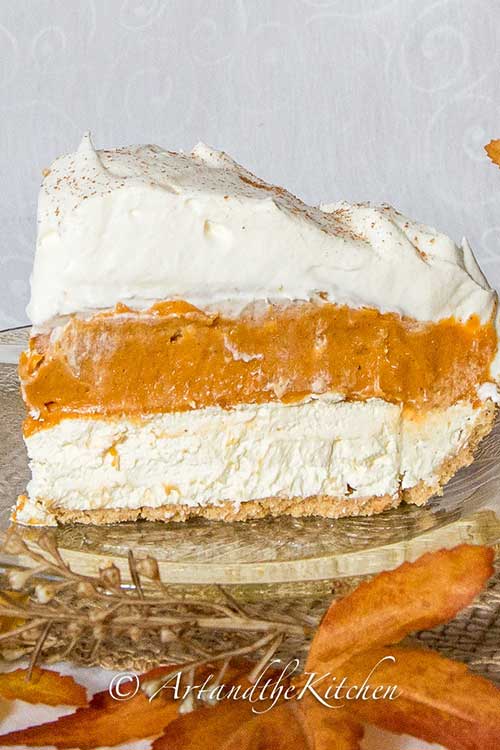 Pumpkins are everywhere right now. Fall is bringing in it's cooler weather, the nights are perfect again. There is just one thing missing from the list… pumpkin pie!
I wanted to find a new recipe for my hubby to make and came across this one I am sharing with you today. It is a recipe for a triple layered NO BAKE pumpkin pie! This recipe will have everyone LOVING Pumpkin Pie, even those that claim they don't like Pumpkin Pie will be coming back for seconds.
No Bake Triple Layer Pumpkin Pie Recipe