Easy Blackberry Upside Down Cake Recipe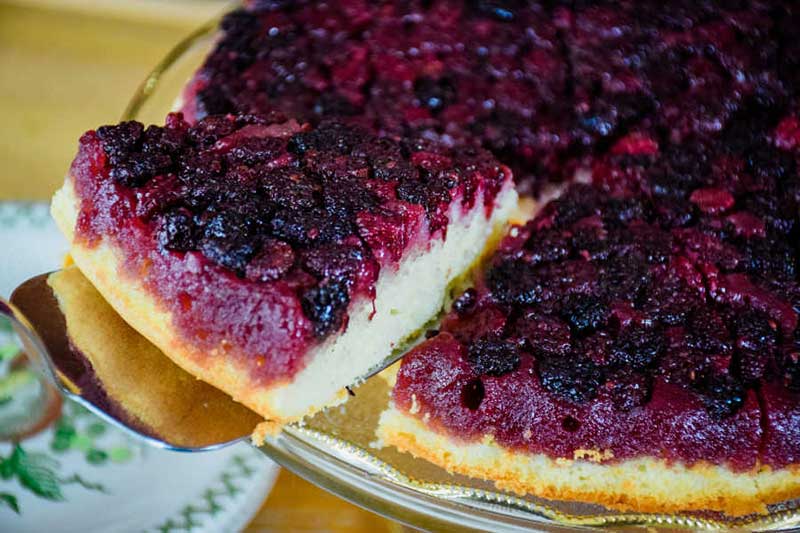 This Blackberry Upside Down Cake is an old fashioned made from scratch cake that has a sweet blackberry bottom that becomes the top of the cake when it is flipped out of the pan.
Easy to make, and a cake that is very versatile. This particular recipe uses blackberries, but you can use any of your favorite fruits!
This is a delicious dessert recipe that is a great ending to any family meal.
Easy Blackberry Upside Down Cake Recipe