Skillet Mongolian Meatballs Recipe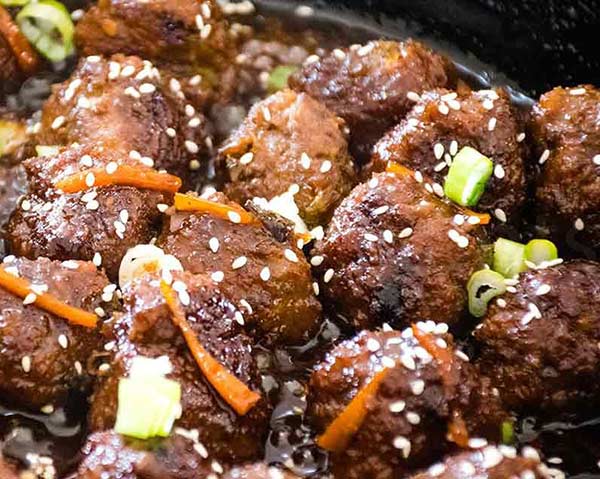 Mongolian Meatballs
These Mongolian Meatballs are a low carb recipe made with ground venison and pork and coated in a sweet and spicy sauce for a different take on an Asian meatball recipe.
While these can be enjoyed as an appetizer, my family also loves to eat these as a meal. Serve them with a side of cauliflower rice or regular rice (if you are not low carb).
Whether you are low carb or not, these meatballs are a delicious treat to put on the dinner table!
Skillet Mongolian Meatballs Recipe