5 Ingredient Skillet Flatbread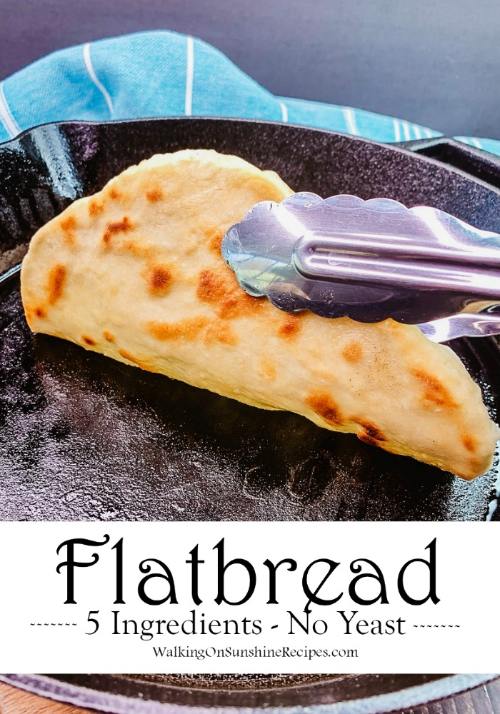 All you need are 5 simple ingredients to make this delicious skillet flatbread recipe.
And the best part is yeast is NOT one of the ingredients!
In under 60 minutes you can be enjoying light and fluffy flatbread to use for sandwiches, grilled chicken or served warm from the skillet with a little butter.
5 Ingredient Skillet Flatbread