Best Banana Muffins Recipe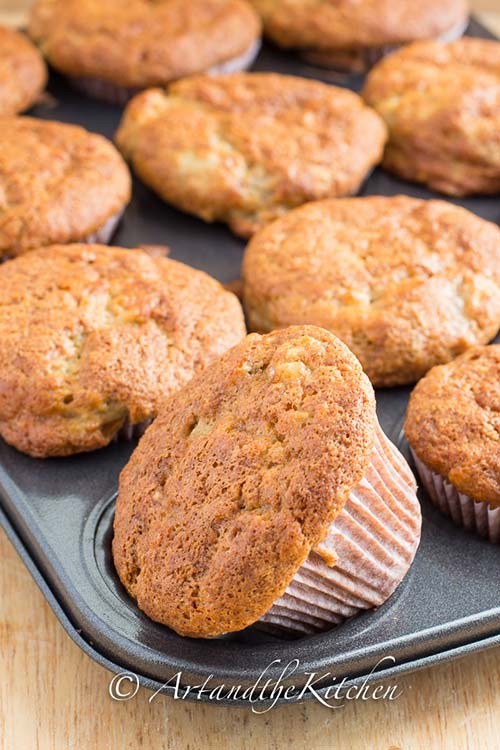 I love this recipe for making Best Banana Muffins that are light and moist. You may want to buy lots of bananas just to have over-ripe bananas to make this recipe!
A quick and easy recipe that will have your house smelling incredible in no time. If you like this recipe also bakes nicely into a banana loaf or make into a terrific sweet treat by topping with some Cream Cheese Frosting .