Apple Dessert Pizza Recipe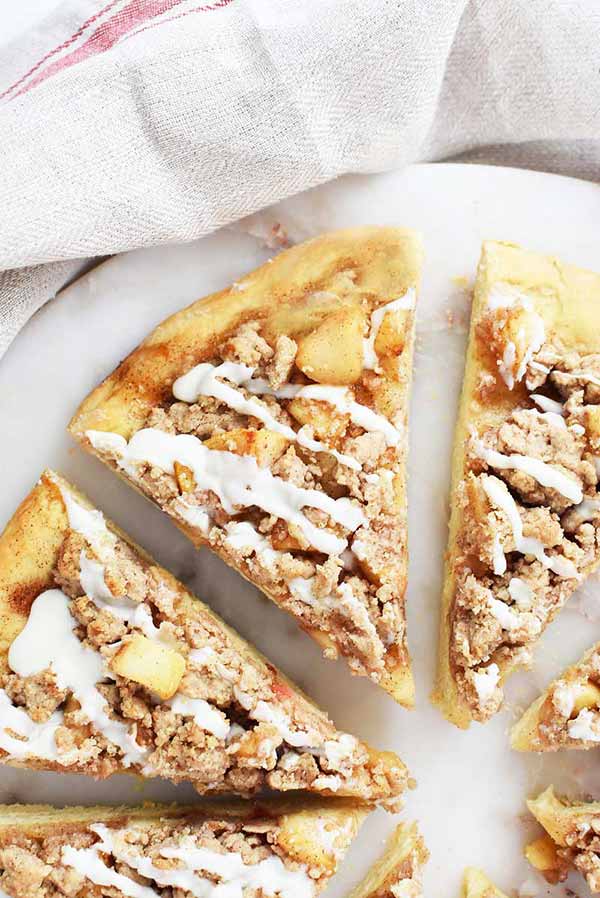 This delicious sweet Apple Dessert Pizza features fresh, caramelized apples, and a homemade pizza dough ready in under 30 minutes tops! It is the perfect dessert to enjoy with the family.
We made this and it was worth every step! Wow, so good! The apple crumble, fresh apple slices, and icing was way better than anything store bought.