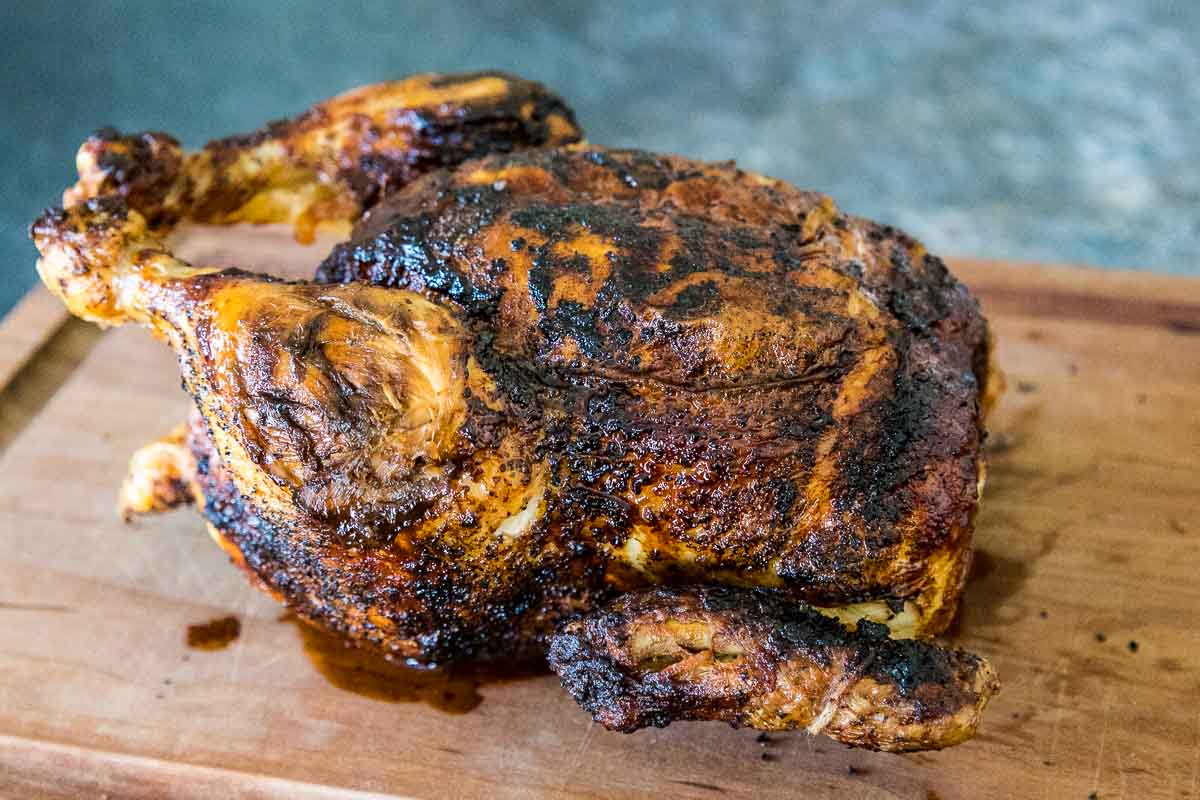 Rotisserie Chicken in the Air Fryer
Making a rotisserie chicken at home is so easy if you have an air fryer. If you haven't tried this yet, and you love rotisserie chicken, then I highly recommend you do so. A whole chicken can be roasted in the air fryer in just under an hour.
The end result is a moist and tender chicken with a golden brown well seasoned chicken skin. Rotisserie chicken makes a delicious meal with a side of mashed potatoes, or it is great to make and use in recipes like this Cheesy Chicken Pasta Bake or add to this Broccoli, Rice, and Cheese Casserole.