The Best Orange Chicken Recipe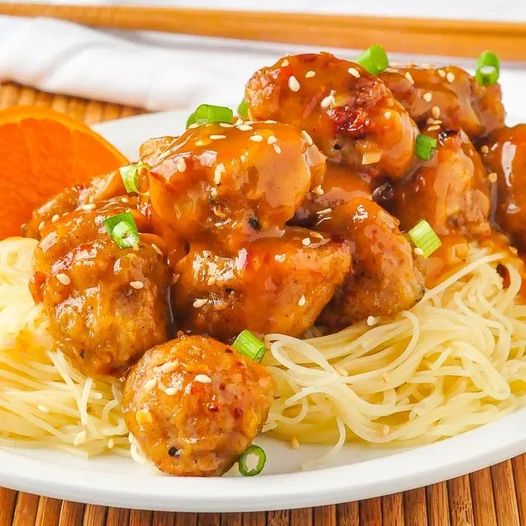 Orange Chicken. Skip the takeout and make this delicious baked-not-fried version of a favorite restaurant dish! I made this a couple days ago and fell in love with the flavors. WAY better than my local Chinese restaurant.
Check out the recipe and be sure to let me know if you decide to give this one a try back over on our Facebook page. I have a feeling you are going to LOVE it!
The Best Orange Chicken Recipe