LOADED CHICKEN ENCHILADAS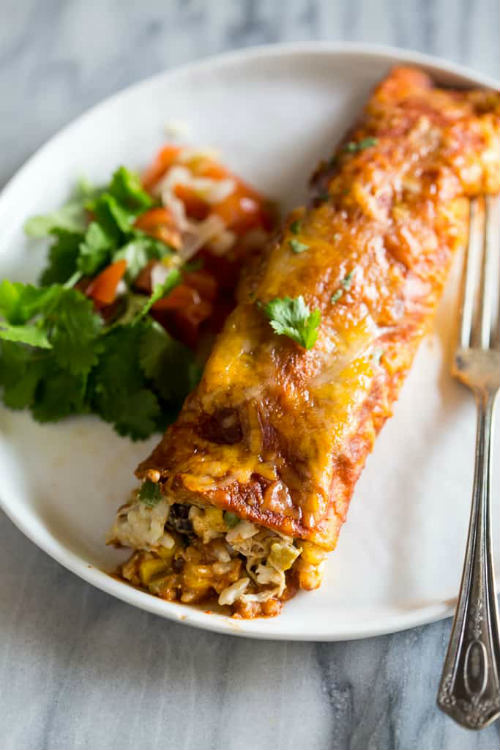 This chicken enchilada recipe is loaded with so much flavorful goodness. Your entire family will love this dish.
Loaded chicken enchiladas are the perfect meal for a large family, with an easy to follow recipe. No one will be left disappointed after eating this delish meal for dinner.