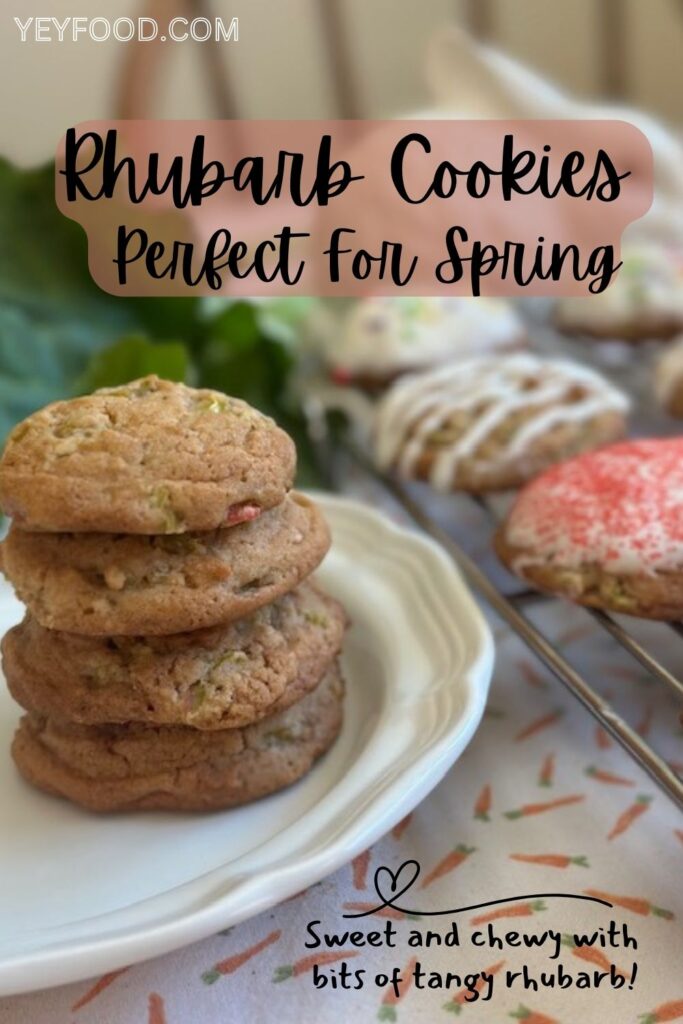 We have a prolific rhubarb patch, and I have made many rhubarb recipes over the years. All of them have been excellent, but these rhubarb cookies? Oh my goodness, they turned out fantastic.
Rhubarb is an all-or-nothing crop. It is one of the first things to push up from the ground in the spring. It grows like mad for a while, and it seems there will be no end in sight! During this stage, it is important to remove any seed heads promptly so the plant will direct its energy to produce new stalks and leaves.
Rhubarb recipes pop up all over every spring, and the tall stalks are used for everything from martinis to ice cream to crisps, cobblers, and puddings. But this was the first time I had ever seen a recipe for rhubarb cookies.
A cookie that starts with butter, brown sugar, eggs, and vanilla is bound to be good; that is how these cookies begin, by creaming a full cup of real creamery butter! These cookies are amazing!